UTAH'S DETALING SERVICE
FROM COUPES TO SEMI TRUCKS WE ARE FULLY EQUIPPED TO HANDLE BIG AND SMALL DETAILING JOBS FROM INTERIOR CLEANING TO FULL PAINT CORRECTION.
REQUEST APPOINTMENT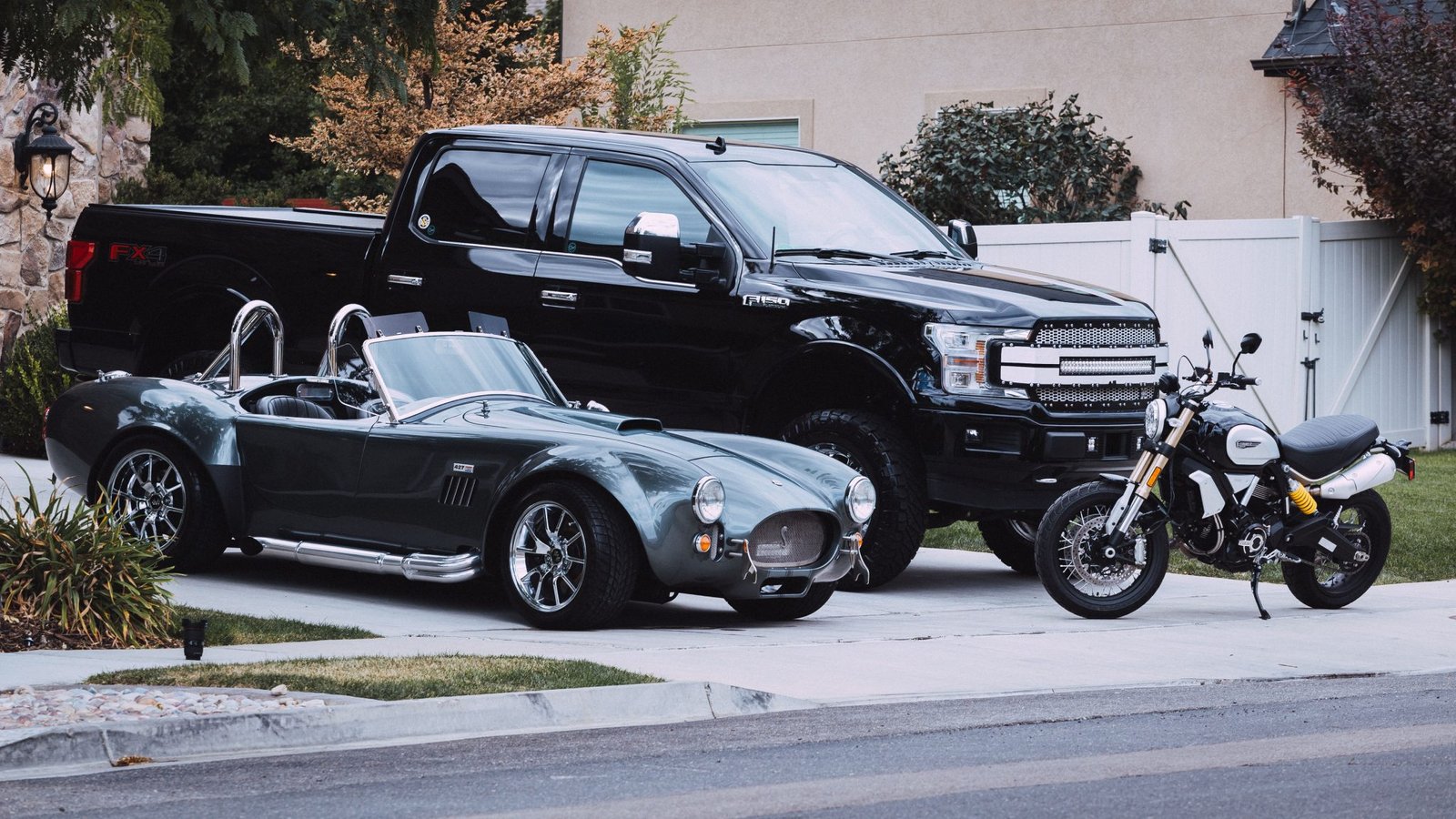 2020 Has Officially Landed
Posted January 14, 2020 by Chris Blaisdell, Onsite Detail
2020 has officially landed, and as we replace last year's calendars and planners we look forward to what the new year and decade bring us.  As we go forward we felt it would be worthwhile to take a moment to reflect on all Onsite Detail accomplished in 2019, and we wanted to share it with you all.  Here is our behind-the-scenes for your enjoyment, and we look forward to servicing your vehicles soon!
Awesome Events
Starting off our list is the big events we were able to participate in throughout the year.  Starting as early as January 2019, we were busy with major automotive events all around the state.  Our first was the Utah International Auto Expo, where we spent days maintaining cars from around the world from early morning until late at night.  Our detailers planned their days around this event to make sure they could be there, so it was a full force. We are excited to say we will be back this year to help with the prep work!
Over the summer of 2019 we also participated in a Porsche Event, where we helped clean Cayenne SUVs at the Grand America Hotel.  When not working with Porsche, we also took care of the Ford Performance drive events, cleaning cars after they had been used all day.  We love taking advantage of the late sunsets of the summer, which helped us be effective with the late night cleanings.  
Finally, we also took care of display and shuttle vehicles with GMC in Park City year round.
Most Popular Services
Onsite Detail has dozens of services for all kinds of clientele, so we thought we would share our most popular!
Our most popular service with individuals was our Interior Detail, followed closely by our Full Combo Detail.  Our Interior Detail saved many from accidents, spills, stains, and smells that could otherwise cause long-term damage or negative effects.  Our longest Interior Detail was on a minivan that took five hours to complete!
Full Combo Detail followed close behind, combining the Interior Detail with a wash, wax, and engine detail- a great combo for an overall clean, especially with car selling seasons!  This was especially popular in the early parts of 2019, with people coming out of a long winter of holidays and snow dirt.  
Later in the year, Hourly Services became popular for RVs, boats, and motorhomes, especially around Labor Day as people were preparing to store their big toys for the winter.  We enjoyed cleaning whole summers of dirt, oxidation, and water spots from these vehicles and making them like new again before storage.
New Services and Shop Space
2019 was the year we added three new services, as well as a bonus In-Shop option for customers!  Our shop space opened around March 2019, giving customers a place to drop off their vehicles and, in some cases, avoid travel charges.  Our covered work area gives people the chance to have vehicles detailed in less than stellar weather and has helped people with difficult schedules have a place to store them overnight when needed. 
Having the shop space helped us release a new product called Deep Odor Removal, which is paired with our Interior Detail and requires the car to stay overnight with us.  The service has eliminated long-term smells such as mildew and smoke smells, even ones that have lingered for many years. It has a high success rate and many customers have been happy with it!  We recommend it for anyone who struggles with driving a vehicle that has headache-causing smells.  
In addition to Deep Odor Removal, we became Opti-Coat Certified this year!  Opti-Coat Ceramic Coating helps protect your vehicle against hazards like oxidation, UV damage, tree sap, and other natural hazards like bird droppings and bugs.  It also helps reduce swirl marks and scratches. In addition to this, we can help install Opti-Guard Leather & Vinyl and Opti-Guard Fabric to add extra protection to your seats against liquids and stains!
What else could we have possibly added to our list?  Our final service we added covers your windshield and windows with a product called Glassparency, which makes the glass hydrophobic and easier to clean of liquids and dirt.  It also reduces glare from driving and comes with a three-year warranty! Through the end of the month you can receive this service for free with an in-shop Onsite VIP Detail, so keep it in mind if you're debating a service.
What's Next?
2019 was a big year for us, but 2020 will be just as big.  We already have some special services in the works, such as our detailers becoming Transparency Warranty Specialists this year! This means we can sell vehicle warranties for both new and used vehicles
Finally, we have a special anniversary, as Onsite Detail reaches its 15th year in business as of December 2020.  Keep an eye out for special deals to help celebrate such an accomplishment around then, and in the meantime, consider reaching out with a Request Form so our amazing detailers can service your vehicles.  It is because of clients like you that we are able to have this great company and work with such talented detailers. You have a big year coming up, so let us take care of the details.
by Miranda Hughes, Onsite Detail