CAR DETAILING OGDEN UTAH
FROM COUPES TO SEMI TRUCKS WE ARE FULLY EQUIPPED TO HANDLE BIG AND SMALL DETAILING JOBS FROM INTERIOR CLEANING TO FULL PAINT CORRECTION.
LICENSED INSURED TRAINED CERTIFIED
REQUEST APPOINTMENT
MOBILE CAR DETAILING OGDEN UTAH
Onsite Detail offers mobile car detailing services in Ogden, Utah. Once you try mobile detailing services, you won't want to go without it ever again. While other non-mobile detailing services have one central location that you have to drive to and wait in a lousy old waiting room, you can have Onsite Detail meet you wherever is the most convenient for you! Based out of our location in North Salt Lake, Onsite Detail can meet you at work, school, your own house, or anywhere else! Just think – while you work, your car can get detailed right outside of your office, and you don't have to take any time out of your day to either take your car to get a car wash and detail by someone else or detail it yourself. Whether you are at the office working or waiting for your detail service to be completed from the comfort of your own home, Onsite Detail will provide a stunning finish to your vehicle that can only be described as extraordinary. You can be sure that our dedicated, experienced, and professional team will put every bit of elbow grease into your car's detail – as we are sure to use the highest quality cleaners and cleaning products available to ensure the best results for your satisfaction.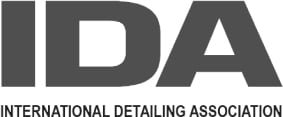 DEALERSHIP SERVICES
Looking for professional auto detailing and cleaning services for your dealership?
WHAT OUR CLIENTS SAY ABOUT US
Had them detail two of my vehicles now. One when I was selling it (they made my 189,000 miles car look almost new again). They've also been great with helping me keep my current cars in top condition as well. I would highly recommend them to my friends and family.
Jeff
Lehi, UT
So I just got my car detailed the other day because we're trying to sell it. I was amazed by the detail they put into cleaning my car. It honestly looks brand new, better than when I bought it used. If you ever need to sell a car, they for sure are the ones to call. They come to you!! Good prices, super nice, friendly people, and convenient. They came to my work and did a 2 hour job on my tiny Yaris. When I thought it would maybe take 30 mins. They do a heck of a job. I highly recommend Onsite Detail.
Angel
Taylorsville, UT
I found this company through Facebook and they had great reviews around the web so I thought i'd give them a shot. And well, to say the least, these guys far exceeded any other detailing experience I've had. For their basic wash they did what some guys call an exterior detail. They hand cleaned every last inch on my cars. They do real detailing. Not just a car wash detail.
Cierra
Herriman, UT
Onsite Detail did a fantastic job with both my husbands and my vehicles. They were more than willing to go to both of our work locations at no extra cost and were extremely nice. We both did the full package interior detail, engine, hand wash and wax and my car never looked better! Nothing like a full deep clean after a long winter.
Dierdre
Salt Lake City, UT
My car is relatively new but I had really messed up the interior by doing my makeup in the car – getting powder all over everything. I also have spilled coffee on almost all of the seats. They sent a rep to my work, and he finished the job while I was inside! They did an excellent job at polishing my dashboard and cleaned every surface I could think of. It's like brand new again! Love it!
Deegee
Sandy, UT
I have had Onsite Detail clean my carpets in two vehicles. Both times I was completely happy with their attention to detail. I had recently spilled spaghetti sauce on one of my mats and it spread to all of the others when I tried cleaning them myself. I was worried I would have to look at that awful color the rest of my car's life. They were able to get all of the mats looking so much better. You can barely see it now. I would recommend these guys to everyone. Thanks so much.
Kendy
Sandy, UT
Most convenient way to get your car washed and detailed. They come to your home or your office. They take care of my BMW 750li that I am pretty picky about. They can make my wife's Escalade, after being trashed on a road trip with kids, look so nice again. They can get my work truck shiny and clean after its been used and abused. Give these guys a call (or text them!, which is also so conveinent) and you won't be disappointed.
Mike
Draper, UT
Onsite Detail is the best… Hands down! I've have others do work for me in the past. No one compares to their level of professionalism or attention to detail. So glad to have them on speed dial!
Robert
Orem, UT
INTERIOR DETAILING AND UPHOLSTERY CLEANING
At Onsite Detail, we understand the importance of a clean and comfortable interior for your driving experience. Our expert team will provide a thorough interior detail, ensuring that every nook and cranny of your vehicle is spotless. We'll clean and sanitize door panels, vinyl surfaces, carpets, and upholstery, removing dirt, stains, and grime. With our upholstery cleaning service, your vehicle's interior will not only look better, but it will also smell fresh and clean, making every drive a pleasure.
EXTERIOR DETAILING AND PAINT CORRECTION
A flawless exterior is just as important as a pristine interior. At Onsite Detail, we specialize in exterior detailing and paint correction. Our skilled technicians will carefully assess your vehicle's paintwork, identifying any scratches, swirl marks, or other imperfections. Utilizing professional tools and techniques, we will perform paint correction to restore your vehicle's paint to its original shine. In addition, we'll polish and apply sealant to protect your paint from further damage, ensuring a long-lasting, vibrant finish.
LET THE PROS TAKE CARE OF YOU
In addition to mobile detailing & car wash services, Onsite Detail also provides other services that could benefit you. Whatever vehicle you want detailed, we've got you covered. That includes RVs, 5th Wheels, Semi trucks, airplanes, motorcycles, boats, ATVs, and more. Our services also include the application of ceramic coatings to vehicles of all kinds. Ceramic coating is a hard layer of protection that will help prevent minor scratches to your paint job while also promoting a vibrant shine that will make your vehicle look brand new. Contact us today for mobile detailing services, or schedule an appointment to have a ceramic coating applied to your vehicle!
LICENSED & INSURED
We are fully licensed. We carry all the proper insurance from garage liability to worker's comp. We follow all federal, state and local laws and regulations including water disposal and water reclamation during each car wash or detail. We are always striving to be eco-friendly while providing the best results we can for each client.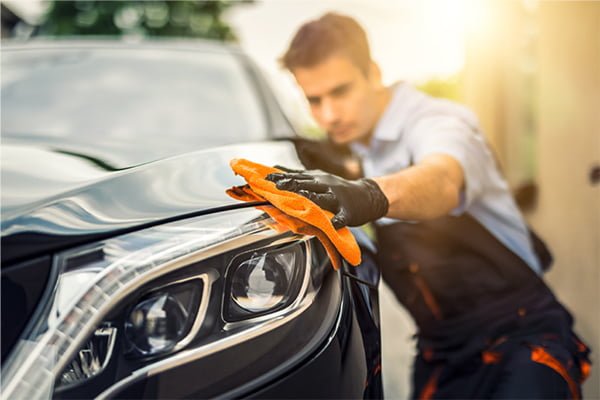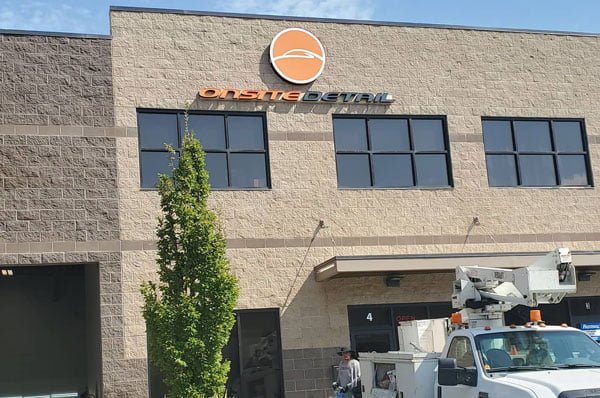 PROFESSIONAL DETAILING
We are professionals. We act and dress the part. We are trustworthy and honest. We are knowledgeable experts and we use the best professional-grade products, tools, and equipment for your vehicle including our deionized reverse osmosis filtered water for car washes and interior details. Our friendly staff are extensively trained and receive many continual training opportunities to continue to increase their knowledge and improve their skills. As a company, we abide by the International Detailing Association Code of Ethics and all of us, from office staff to detailers, strive to do our best from scheduling an appointment to final payment to give you the best experience possible.
OGDEN CITIES WE SERVE
All mobile services do include a travel fee based on your location to help us cover our fuel costs, detailer travel time, and wear and tear on the vehicles.
South Ogden, UT
Washington Terrace, UT
Roy, UT
North Ogden, UT
Clinton, UT
Clearfield, UT
Syracuse, UT
Layton, UT
Kaysville, UT
Farmington, UT

Brigham City, UT
Centerville, UT
Bountiful, UT
North Salt Lake, UT
Salt Lake City, UT