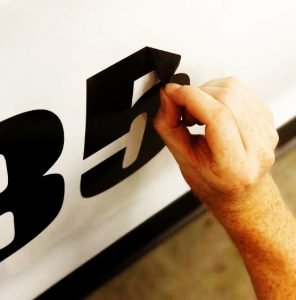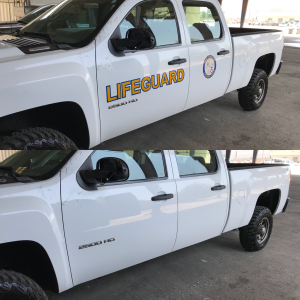 Wrap and Decal Removal
Wrap and decal removal will eventually be a need for anyone who has graphics installed on their vehicle.  Vinyl graphics, wraps and decals are awesome and a huge way for companies to advertise and be recognized. They are also just plain awesome for customizing your vehicle or boat to stand out or to put your personal touch on it. The only problem is that these graphics do not last forever or can be damaged. They will eventually need to be removed and replaced or removed and have the paint cleaned up and protected.
Company Branding
Personal Preferences
*No minimum number of hours are required.
*Hourly service, price may be capped.
Please contact us with any questions.

We accept cash, check and cards as form of payment. Prepayment or an Appointment Deposit is required to schedule a service unless otherwise stated. You may pre-pay for service or buy online to purchase a gift certificate.
VINYL & DECAL REMOVAL
$75 (PER MAN HOUR)