Best Mobile Car Detailing in Park City, UT
Onsite Detail has been servicing the residents of Park City for many years now. We also have done many events that you can find below in the Park City area. We really love the area and enjoy our time that we have spent in Summit County. If you live in or near Park City please don't hesitate to give us a call as we come to you at your convenience.

Events in Park City that Onsite Detail has Serviced
Mercedes Commercial Shoot
In November 2018 we were part of a Mercedes commercial shoot. They were unveiling the new all electric Mercedes Benz EQ. It was our job to make sure the vehicle was clean and protected for the right shots. We had to keep the windows clean for the many shots through the windows.
Porsche Panamera Event
We had the opportunity of keeping brand new Porsche Panameras clean and detailed at the Montage Deer Valley a few years ago for an event. Each night we would come in and as the cars rolled in get them cleaned up after they had been out for the day driving around in all the beautiful scenery of Park City Utah and surrounding areas.
Land Rover Event
In 2012 we worked an event at Deer Valley and the Montage for Land Rover. They were showing about 120 new 2013 Range Rovers to the dealers and teaching about all the new features. One of these was the off-roading capabilities. The great part about this is every night they came back in they were covered in inches of mud… there was so much mud washing off these vehicles that it actually clogged the drains and they had to bring in a pump to get them working again. 
Ski Resort Display Vehicles
For years we have been taken care of various vehicles on display at various ski resorts across Park City for many years. We help keep them clean and looking good. We knock the snow off throughout the winter and help them shine all summer long.
RV Detailing at Park City RV Resort
For years we have been washing and detailing all kinds of RVs, trailers and 5th Wheels at the Park City RV resort. We are proud to be authorized (we are properly licensed and insured) to work at the Park City RV Resort.
If you have any questions about any of our detailing services in Park City, please call us below as we are always happy to help!
We Come to You!
Onsite Detail Serving Park City, Utah
Hours of Operation:
Monday – Friday: 9AM to 5PM
Saturday and Sunday: Closed
Major Holidays: Closed
Google My Business Reviews – Onsite Detail's Car Detailing Shop in Murray, Utah

"
I bought a gift certificate from Onsite for my dad on Christmas. Let's just say he isn't easily impressed and didn't know if he would even use it. Btw, he owns a construction company and his truck is FILLED with dirt. Well, he decided to use it today and he was shocked at how great of a job they did. He text me immediately after and said "I can't believe they did such an amazing job, my truck looks BRAND NEW. They were great guys too that didn't even complain how dirty it was. I thought my seats were ruined but nope, they cleaned better than I would have ever thought". So thanks guys! I'm glad he's so happy!!!
"

– Mckayla Newman from Park City, UT

"These guys were actually recommended to me from a coworker. It was my first time getting my car detailed. To say i'm satisfied is an understatement! I have two Australian Shepard's who are a mess. My car was in desperate need. George did an AMAZING job and was so kind. He spent a good amount of time on my car, and it looks brand new! Very cheap considering all he did. Thank you so much! Will use these guys in the future, and I highly recommend."
– Michele Grove, from Summit County, UT

"I used to do car detailing in Park City as a hobby but unfortunately I just don't have the time or space for it anymore. I decided to give Onsite Detail a chance and see what they could do. They did a wash, clay, 1-step polish, and a sealant on my car. They did all this within 2 hours, in my work parking lot, and all while contending with 95+ degree heat. My car hasn't looked this good for a long time and I love it. I also upgraded to have an engine bay detail and I can honestly say the engine bay has never looked this good, even when I picked it up from the dealership after their "detailers" took care of it. If you're on the fence, and my random opinion from the internet counts for anything, go with Onsite Detail. Their support is top notch, detailers know what they're doing and are friendly/professional, efficient, and thorough. You won't be disappointed. I will be a return customer when the time comes."
– Travis Bigelow from Park City, UT
About Onsite Detail's Auto Detailing in Park City, UT
We are fully licensed. We carry ALL the proper insurance from garage liability to worker's comp. We are always striving to be eco-friendly while providing the best results we can for each client. We are professionals. We act and dress the part. We are are trustworthy and honest. We are knowledgeable. We use the best professional grade products, tools and equipment for your vehicle including our deionized reverse osmosis filtered water. Our detailers are extensively trained and receive many continual training opportunities to continue to increase their knowledge and improve their skills. As a company, we abide by the International Detailing Association Code of Ethics and all of us, from office staff to detailers, strive to do our best.
Learn More About Our Top-Rated Car Detailing Services
Auto Detailing Services
We offer a wide variety of car detailing services in Utah for your vehicle whether its your daily driver or your garage queen. Our highly trained car detailing team fully equipped to handle big and small detailing jobs and everything from mini vans to exotics. We provide your car with in depth detailing to bring the glory days back or we can provide maintenance car washing services to keep it in top shape.
Ceramic Coating
The creation of ceramic coatings has changed the way people protect their vehicle's exterior surfaces. When compared to a traditional car wax or paint sealant, a ceramic coating forms a much harder, thicker layer of protection, enabling it to last considerably longer. Ceramic coatings form a strong and durable layer of protection on many of your vehicles exterior surfaces.
Windshield & Glass Coatings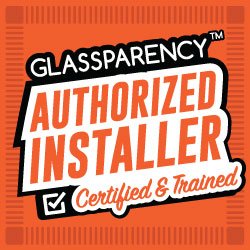 Every GlassParency automotive application is backed by a three year product warranty. This warranty ensures that the product will perform at its peak level as long as the glass is properly maintained. The maintenance process is simple and is recommend to be done at least 3 to 4 times a year along with our other maintenance services.
Contact Our Car Detailers Today. We Come to You in Park City!