The EXTERIOR DETAIL includes: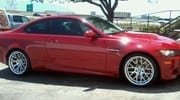 HAND WASH The exterior is pressure washed to loosen and remove any heavy dirt or debris. Soap and cleaners are applied and lightly scrubbed with a microfiber brush or mitt to remove any other grime. Bugs, grime and tar are removed. Wheels, wheel wells and rims are degreased and cleaned. The entire exterior is rinsed. The exterior is hand dried and shined with microfiber towels. The tires and plastic on exterior are dressed. The exterior windows cleaned.
WAX/PAINT SEALANT A polymer carnauba wax or polymer paint sealant is applied with machine to all painted and chrome surfaces. It is evenly hand polished to a shine for great protection. It gives up to 6 months of protection. The exterior windows are cleaned.
PLASTIC RESTORATION All exterior plastic and rubber are treated with a honey-like conditioner that get absorbed and restores it to its original color and protects it from further damage from the elements. This process is done by hand to ensure all areas are restored evenly.
EXTRAS Add on extra services to make your exterior really shine. We offer clay bar treatments, headlight restoration as well as paint correction. Ask us for more information.
$99 SMALL
$119 MEDIUM
$135 LARGE
$159 XL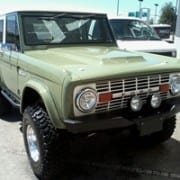 We accept cash, check and cards as form of payment. Prepayment or an Appointment Deposit is required to schedule a service unless otherwise stated. You may pre-pay for service or buy online to purchase a gift certificate.