UTAH'S #1 MOBILE DETALING SERVICE
FROM COUPES TO SEMI TRUCKS WE ARE FULLY EQUIPPED TO HANDLE BIG AND SMALL DETAILING JOBS FROM INTERIOR CLEANING TO FULL PAINT CORRECTION.
REQUEST APPOINTMENT
CORPORATE DISCOUNTS & ONSITE DETAIL DAY
GREAT DEALS FOR YOU & YOUR CO-WORKERS
Many companies offer their employees benefits to help them be more productive and boost their morale. We have partnered with various companies in Utah to offer their employees discounts on auto detailing services.
We can wash and detail the vehicles while they work so they do not have to spend time off work or take time out of their day to get it done elsewhere. We come to the office and clean the cars right there! Many companies host "Onsite Detail Day" for their employees on a regular basis.
Contact us to set up special offers and discounts for your company today just like these companies!
MORE ABOUT OUR "ONSITE DETAIL DAY" PROGRAM
Many companies and properties host "Onsite Detail Day" for their employees and tenants on a regular basis. Those that have jumped on board have had very positive reactions from employees and have enjoyed our offerings. It is a great way to help improve morale, boost productivity, save employees' and company time and get everyone's cars detailed! We typically schedule on a once a month basis (sometimes weekly or bi-weekly, depending on demand) to come out for the day and get everyone's cars washed and detailed. We offer a wide variety of services including basic car washes all the to full interior and exterior details.
We are one of few mobile detailing companies in Utah that can handle the demand and accommodate a full day of details on many vehicles. We have been working with many different types of companies and properties and we can customize the process and experience to your individual company needs.
We also carry ALL the proper licensing and insurance to work on various properties, both liability and worker's comp and can provide a certificate of insurance as needed. Please reach out to us to get specifics on this.
IS ONSITE DETAIL DAY AT YOUR COMPANY?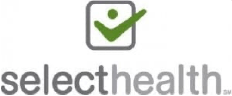 CORPORATE DISCOUNTS & ONSITE DETAIL DAY
Detailing gift certificates are great for Mother's Day, Father's Day, Employee Appreciation,
Client Appreciation, Birthday Gifts, Anniversary Gifts, Thank You gifts and awesome stocking stuffers for that "hard to shop for" person.