UTAH'S DETALING SERVICE
FROM COUPES TO SEMI TRUCKS WE ARE FULLY EQUIPPED TO HANDLE BIG AND SMALL DETAILING JOBS FROM INTERIOR CLEANING TO FULL PAINT CORRECTION.
REQUEST APPOINTMENT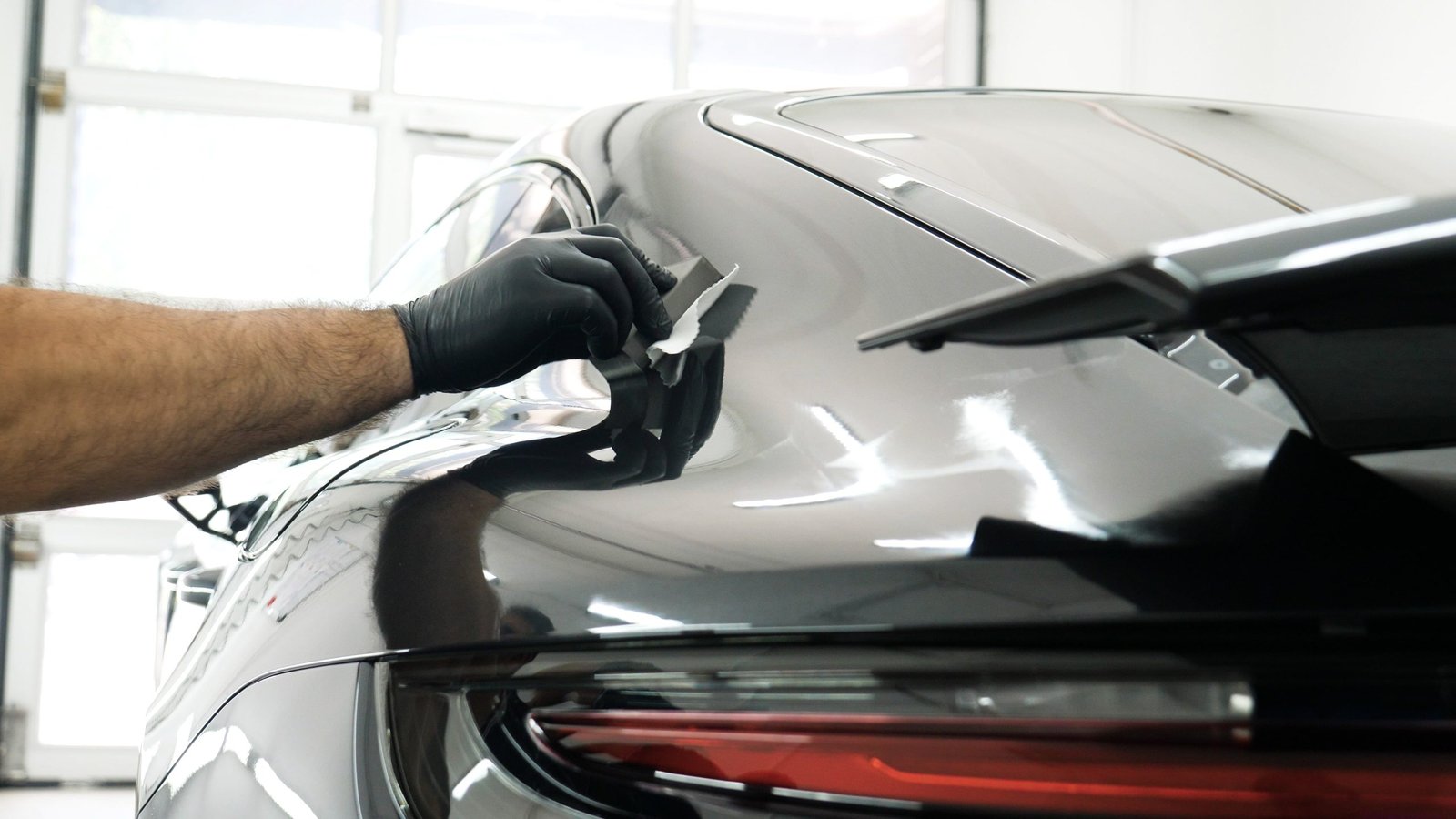 How Much Does Ceramic Coating Cost?
Posted November 4, 2022 by Chris Blaisdell, Onsite Detail
Retaining the shine of a paint job is every car owner's goal. You want to lock in the beauty for as long as possible, while keeping scratches and other damage to a minimum. Ceramic coating is the king of paint protection solutions – but there are several alternatives and you have to weigh value against price. You may be surprised to find how affordable a ceramic coating can be. In this post, we'll explore the true value and cost of a ceramic coating. As you'll see, many factors go into determining the price of a ceramic coating, and how much this added layer of protection would cost you often equals the value you'll get. When installed correctly, the ceramic coating will enable you to enjoy your vehicle more.
What is Ceramic Coating?
Ceramic coating is a protective layer for your car's exterior that provides paint protection, lasts a long period of time, and keeps the elements at bay. Ceramic coating bonds with the vehicle's clear coat layer of a paint job, forming a thick and hard layer in the process. The coating is a hydrophobic compound that resists UV rays, oxidation, dirt, and other adverse weather effects. When it is installed, nothing can penetrate through the layer to cause damage to the car's exterior. Ceramic coating slows down the wear and tear of the vehicle. It's easier to clean so that your vehicle sparkles for as long as you choose.
What Does Ceramic Coating Do?
Ceramic coating offers a superior level of protection compared to traditional car wax or paint sealant. When the coat cures, it forms a hard and thick layer that lasts much longer than other forms of paint protection. Its hydrophobic nature will also make your car stay cleaner longer. If you're considering installing ceramic coating on your vehicle, you should expect durability, solid protection, maintenance ease, and extra gloss. Ceramic coating is long-lasting causing your car to stay clean and beautiful for years to come.
How Long Does Ceramic Coating Last?
How long your coating lasts depends on which ceramic coating is installed and how it is maintained. You get to choose. At Onsite Detail, we have three levels of ceramic coating for you to choose from. Depending on the value you are looking for and your budget, a ceramic coating can last between 1 to 10 years. This is a key component of how much a ceramic coating actually costs – you may be able to put a short-lived protective layer on your car for a quarter the cost, but when ceramic lasts 5 times longer, it ends up being superior for the protection per year.
Is Ceramic Coating Worth It?
In our opinion, yes! At the end of the day, ceramic coatings provide enhanced protection, gloss, and a hydrophobic nature that will keep your car cleaner and nicer for longer. When you divide out the value by the life of the coat, ceramic coatings are extremely competitive on a per-year value, and can protect the resale value of your vehicle. Aside from the protection each of our ceramic coatings comes with a full warranty for the life of the coating. This is something that many other companies can't or do not provide. We stand behind our ceramic coatings and our preparation and installation process.
How Much Does Ceramic Coating Cost?
The price tag for installing ceramic coating varies based on your vehicle and which ceramic coating you select. Size and the desired coverage area come into play. Additionally, some cars need extra prep, whether that's just a light polish or full on paint correction. (If your car is not properly prepared, the coating will not bond correctly and potentially lock in the pre-existing scratches and other paint imperfections). As such, we implement the highest level of care and preparation while installing your ceramic coating.
Our ceramic coating installation goes from $499 to $3390, depending on the size of the car and the ceramic being applied.
| | | |
| --- | --- | --- |
| Size | From | To |
| Small (Coupes, Sedans, Small 2 Seat Trucks) | $499 | $2690 |
| Medium (Mid-Sized Cars, Small 4 Seat Trucks and Crossover SUVs) | $599 | $2890 |
| Large (Mini-Vans, Full-Size Trucks and SUVs) | $699 | $3190 |
| Extra Large (Anything With More Than 3 Rows of Seating) | $799 | $3390 |
Looking to install yours? Our Onsite Detail Pros will impress you. Reach out today.