Best Auto Detail Shop in Utah
In-shop detailing service now available at our Midvale location! By appointment only.
We Come to You or You Can Come to Us!
Onsite Detail Shop – Midvale, UT
Office/Shop Hours of Operation:
Monday – Friday: 9AM to 5PM
Saturday: By Appointment Only
Sunday: Closed
Major Holidays: Closed
Google My Business Reviews – Onsite Detail's Car Detailing Shop in Midvale, Utah

"
Onsite came to our office building today and did cars for several of us here at the office. They arrived on time and got right to work. The forecast called for rain all day and for the majority of the day we were lucky with good weather, but toward the end, the poor detail team worked in hail and rain. Even in the weather conditions, they all did such an amazing job. George did my car and I couldn't be happier. It looks amazing!! Wellington and William worked on my friends car and I was blown away by how great it looked and their attention to detail. Silvio and Micah provided the VIP service on her husband's truck and it looked brand new. We were all so pleased with our details today. Thanks a million Onsite Detail!! You've earned several new customers today."

– Daniel Hunt from Murray, UT

"Great detailing service, I've had them by twice. For a simple wash, coming right to your home, it's a great deal. Both times they did a great job, the second time the employee brought his son along to help, which made me nervous because they were washing my $50,000 sports car.
Bottom line, they do a good job for a good price. "
– Matt Key, Local Guide, from Salt Lake City, UT

"I had an appointment to get the inside of my car detailed and at the time of my appointment, it started to rain. They worked with me to try to reschedule, however, their appointments were booked until next week. One employee, Sylvio, still agreed to come out and detail my car. My car was an absolute disaster and I told him it did not need to be perfect because I understood it would be more work than I paid for. Sylvio, however, did an amazing job and my car looks good as new! He took his time making sure that every nook and cranny was clean. I highly recommend Onsite Detail, ask for Slyvio!"
– Lauren Pandolfi from Murray, UT
About Onsite Detail's Auto Detailing Shop
We are fully licensed. We carry ALL the proper insurance from garage liability to worker's comp. We are always striving to be eco-friendly while providing the best results we can for each client. We are professionals. We act and dress the part. We are are trustworthy and honest. We are knowledgeable. and We use the best professional grade products, tools and equipment for your vehicle including our deionized reverse osmosis filtered water. Our detailers are extensively trained and receive many continual training opportunities to continue to increase their knowledge and improve their skills. As a company, we abide by the International Detailing Association Code of Ethics and all of us, from office staff to detailers, strive to do our best.
Learn More About Our Top-Rated Car Detailing Services
Auto Detailing Services
We offer a wide variety of car detailing services in Utah for your vehicle whether its your daily driver or your garage queen. Our highly trained car detailing team fully equipped to handle big and small detailing jobs and everything from mini vans to exotics. We provide your car with in depth detailing to bring the glory days back or we can provide maintenance car washing services to keep it in top shape.
Ceramic Coating
The creation of ceramic coatings has changed the way people protect their vehicle's exterior surfaces. When compared to a traditional car wax or paint sealant, a ceramic coating forms a much harder, thicker layer of protection, enabling it to last considerably longer. Ceramic coatings form a strong and durable layer of protection on many of your vehicles exterior surfaces.
Windshield & Glass Coatings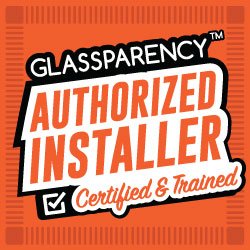 Every GlassParency automotive application is backed by a three year product warranty. This warranty ensures that the product will perform at its peak level as long as the glass is properly maintained. The maintenance process is simple and is recommend to be done at least 3 to 4 times a year along with our other maintenance services.
Contact Our Detail Shop Today!