UTAH'S DETALING SERVICE
FROM COUPES TO SEMI TRUCKS WE ARE FULLY EQUIPPED TO HANDLE BIG AND SMALL DETAILING JOBS FROM INTERIOR CLEANING TO FULL PAINT CORRECTION.
REQUEST APPOINTMENT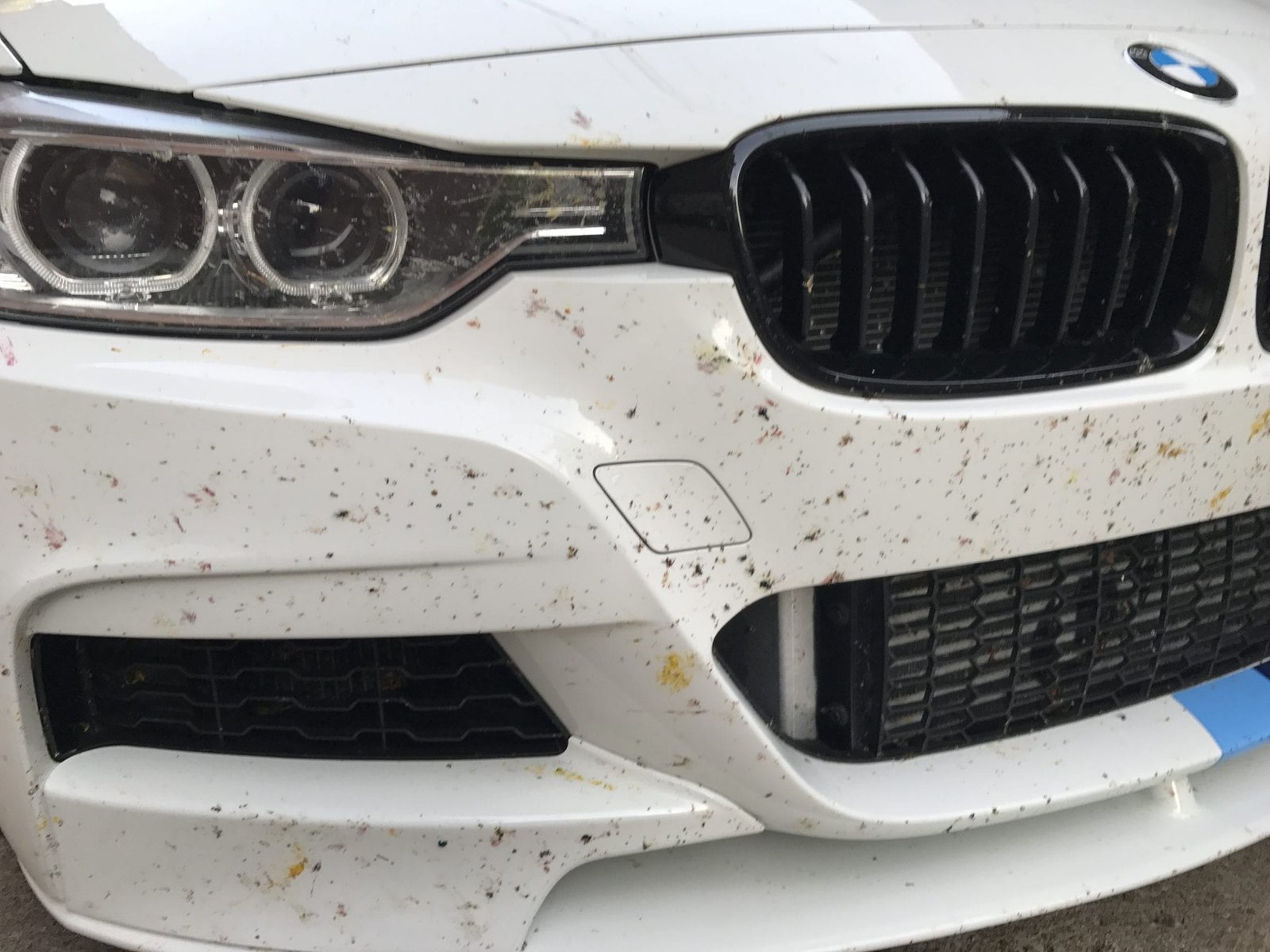 Removing Tar, Sap and Bugs Before Winter Hits
Posted October 11, 2018 by Chris Blaisdell, Onsite Detail
How to Properly Remove Tar, Sap and Bugs from Your Car
Winter Prep
It's getting to be cooler in Utah, which means getting your car ready for winter.  Snow tires, antifreeze, and battery checks are important parts of this process, but here at Onsite Detail we want to suggest getting other things taken care of that you might not have thought of before.
Tree sap, bugs, and tar are a pain to deal with when it gets on your car.  In the short term, it's unsightly, sticky, and obnoxious. In the long run, it can solidify and do damage to paint, finish, and clear coats. If we allow these contaminants to remain on our vehicle's surfaces throughout the winter we may find the damage they have caused is irreparable.  Most of us can try to prevent getting sap on our cars simply by avoiding trees, but Utah's nature and our tendency to park in the shade can make this tricky to avoid.  Warmer weather brings bugs that hit and over time damage your car, and tar can be kicked up from construction or an unlucky encounter with a construction vehicle.  No matter how careful we are, there's always a chance you will encounter these particular messes.
Removing the Contaminants
You might be thinking to yourself, "wow, I have one of those on my car now, I should get it off."  That is a good way of thinking, especially since the chances of damage or staining goes up the longer it is there.  A simple Google search can lead you to all sorts of how-to's for getting rid of these substances yourself. It may seem easy, but if you're not a hundred percent sure you know what to do, you can potentially cause more severe damage than the contaminant itself could.  Getting the right chemicals, finding the time, and gaining the knowledge exactly what to do without doing damage yourself is a big hassle with a good-sized risk. Paint damage is expensive to get repaired properly and it makes you feel worse when you did the damage yourself.
We, at Onsite Detail, try to make this process easier for you.  While the majority of our auto detailing services have a fixed cost, removing sap and tar comes at a separate cost of $75 per man hour.  While we can't give a perfect estimate, you can send photos of the contaminants to our email clean@onsite.sixthmedia.com or text them to us at 801-412-9274.  You can also talk to the detailer in advance, as they can tell you how long they think it will take and discuss your needs/budget with you.  Rather than sink more money into chemical products you may never use again and risk an expensive paint repair job, you can leave it to us to help you with these hazards!
That's all well and good, but what about bugs?  Glad you asked! Whenever you schedule an Exterior Detail, Onsite VIP Detail or any service that comes with a full exterior hand wash it includes taking care of any bugs on the car.  We utilize products that help with that specifically so you get the care your car deserves. We can make sure they're cleared off, unlike running it through a car wash that may or may not get the tough bugs off.
DIYers Beware
If you are really into the idea of doing the job yourself, more power to you!  Just remember to take time and make sure you're using the right stuff to minimize the damage.  We will provide a small list of things to not use, based on what we have seen others that have tried and failed and called Onsite Detail to the rescue.  Please do not use the following to try and remove tar, sap, hardwater spots, overspray, bugs or any other contaminant from your vehicle's surface:
Brillo pads

Magic Erasers (especially the heavy duty ones)

Razor blades of any kind

Steel Wool

Stiff bristled brushes

Hair dryers or heat guns

Brushes not made for auto detailing

Any harsh chemicals not designed for auto detailing (read your labels!)
Take Care of Your Vehicle
We encourage you to take care of your vehicles, because they do a lot of work for you. Whether this means taking its care into your own hands or getting in touch with professionals, it's always a good idea to keep up on even the small and sticky annoyances because they can quickly become bigger issues.
Contact us, here at Onsite Detail for your vehicle detailing needs before winter really hits!  It will not only make your car look better, but will prevent long-term damage and staining. No matter what, you'll be glad you did it!
by Miranda Hughes, Onsite Detail