UTAH'S DETALING SERVICE
FROM COUPES TO SEMI TRUCKS WE ARE FULLY EQUIPPED TO HANDLE BIG AND SMALL DETAILING JOBS FROM INTERIOR CLEANING TO FULL PAINT CORRECTION.
REQUEST APPOINTMENT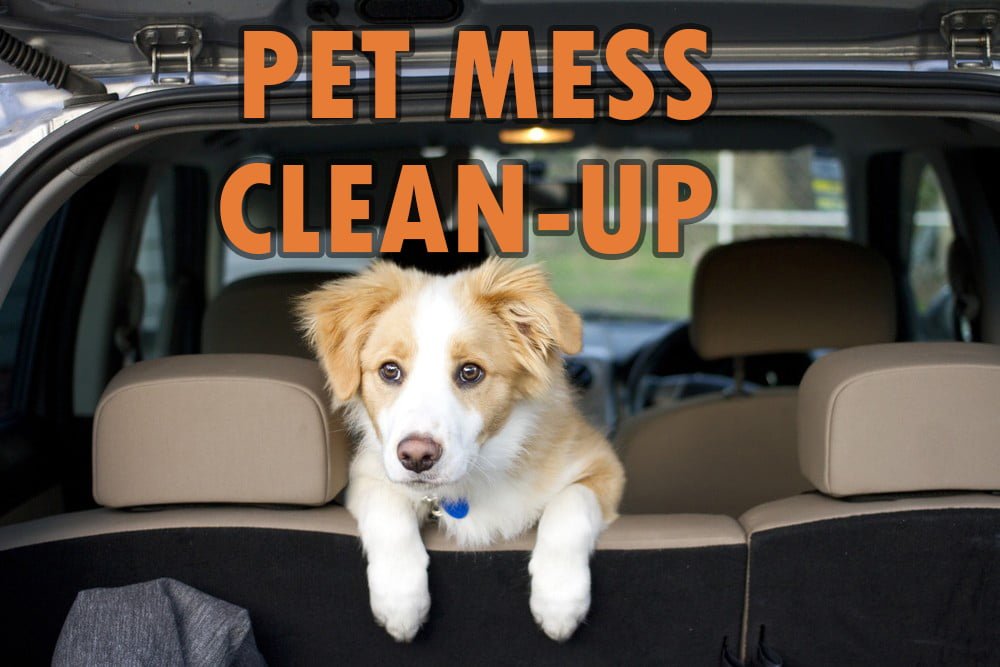 Pet Mess Clean-Up
Posted April 23, 2019 by Chris Blaisdell, Onsite Detail
Many of us have a fuzzy, four-legged member of the family whom we love.  Our dogs and cats give us so much, from love and affection to someone to take care of.  Some even go beyond being a simple household pet and help as a service animal or emotional support pet.  However wonderful they are, though, they can still leave a mess in your car if you bring them along for a ride.  Whether a daily occurrence or a one-time thing, animals can cause all kinds of pet messiness. We at Onsite Detail can help!  In this article, we will be going over how to prepare for a service, what services can help, and how to prevent issues in the long run.
Getting Ready For Your Detail
I remember around the time I started as a scheduler getting a call from a woman who was nice enough to pet-sit for her neighbor, only to have the dog get sick all over the back of her new car and leave a nasty pet mess.  And we mean sick in all ways. It was the definition of a disaster. She asked since it would be a day or two before the service, what she could do to get ready for us.
While taking care of some initial pet mess like removing feces and clearing items from a car helps, trying to clean stains without proper knowledge can actually cause issues in the long run. Many times when pet messes happen the initial reaction is to throw soap and water and scrub to get it clean. Some people even go straight for harsh chemicals and cleaners. In more cases than not these reactions have the potential to be more harmful and create more work for a detailer in the latter stages of pet mess clean up. The best piece of advice we can give is to not push down the mess or grind it into the surfaces of your vehicle. Think "lift" and only do things that will pull the pet mess up off the surface, so things like vacuuming are okay and actually good to do to remove the initial pet mess. If you happen to have an enzyme pet cleaner it is okay to spray this on the mess after the initial mess is "lifted" off the surfaces.  This will help prevent odor-causing bacteria from growing. Other than that, leave the pet mess clean-up details to us!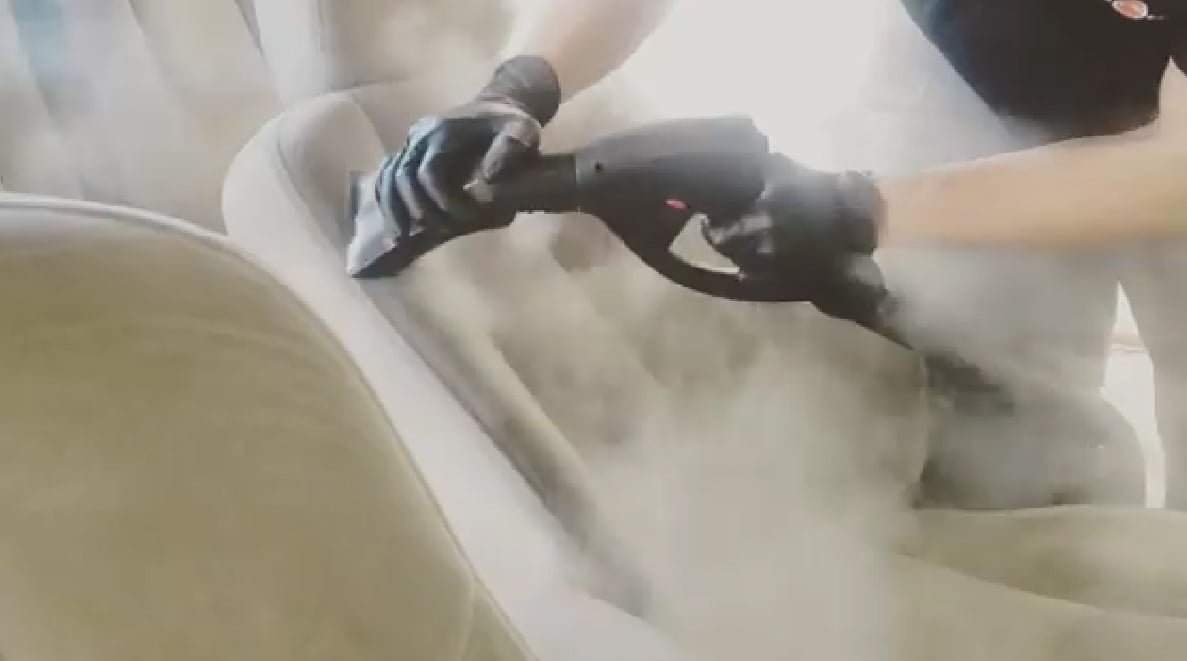 The Detail Itself
Whether the animal-related mess is fur or the result of sickness and accidents, our Interior Detail is a great start.  It includes steam cleaning and shampoo, as well as a stain treatment. Our detailers know what chemicals are best to help with your particular situation.  Our detailers have worked on a variety of insane pet messes, so there's no shame if there's a particularly embarrassing accident. Plus the service helps remove nose prints from windows and paw prints from seats!
However, if your pet comes with you everywhere and fur has piled for some time, it may need some extra elbow grease.  If this is the case, our detailer will approach you and explain how an Interior Detail can get a good amount of the pet hair, but likely not all of it.  We offer a $75 Pet Hair Removal charge in cases like this to get 100% of the pet hair out, but this is in no way a requirement! If you don't mind some extra pet hair, you can turn it down or save it for another time.  We don't enjoy secret fees ourselves and will never sneak extra charges like that.
If the pet mess was pretty bad there may be some extra charges so that we can fully clean and sanitize the affected areas properly. We assure you it's well worth it.
If the car smells from the pet mess even after an Interior Detail, however, we have an added solution.  Odor Bombs can help with long-term smell and are easy to use and safe for pets, and with us they're only $25 apiece! We can also do a deep odor removal in the shop overnight if needed.
One type of detail some people may not think about when discussing pet mess is buffing and polishing or paint correction on the outside of the car.  When my grandparents got their car washed and waxed here, the detailer pointed out minor scratches on the hood.  It turns out, the previous owner used to let their dog walk on the hood when it was parked and the dog left some scratches behind!  If your dog or cat likes to wander outside as well as inside, maybe it's worth seeing about adding Buffing & Polishing to your service!
Preventing Future Messes
For some of us, bringing pets along isn't optional.  Whether we are moving them from one place to another or just bringing our furry friends for a ride every day, there is a small chance of a pet mess whenever they enter the vehicle.  Here are a few tips we suggest to help keep your car cleaner for longer!
Get seat covers.  This is especially great for on-the-go pets who ride frequently.  You can pull seat covers off and wash them at home easily!

Brush and trim your pet often.  Being the owner of a long-haired cat myself, brushing her helps control fur from getting everywhere in the home.  The same goes for cars!

Keep your pet calm and comfortable to prevent car sickness.  Animals get carsick too!

If the travel is temporary, consider a kennel or carrier cage.  Put towels or blankets down to make them more comfortable and to catch messes.

Get a small hand vacuum to keep in your car for quick pet hair maintenance!  This will make it more manageable and likely remove the Pet Hair charge for future details with us.
Our detailers are more than happy to help clean your car so you can continue caring for your pet.  Clean cars are good for your health and your pets, so fill out a Request Form today and let us take care of you both!
by Miranda Hughes, Onsite Detail