UTAH'S DETALING SERVICE
FROM COUPES TO SEMI TRUCKS WE ARE FULLY EQUIPPED TO HANDLE BIG AND SMALL DETAILING JOBS FROM INTERIOR CLEANING TO FULL PAINT CORRECTION.
REQUEST APPOINTMENT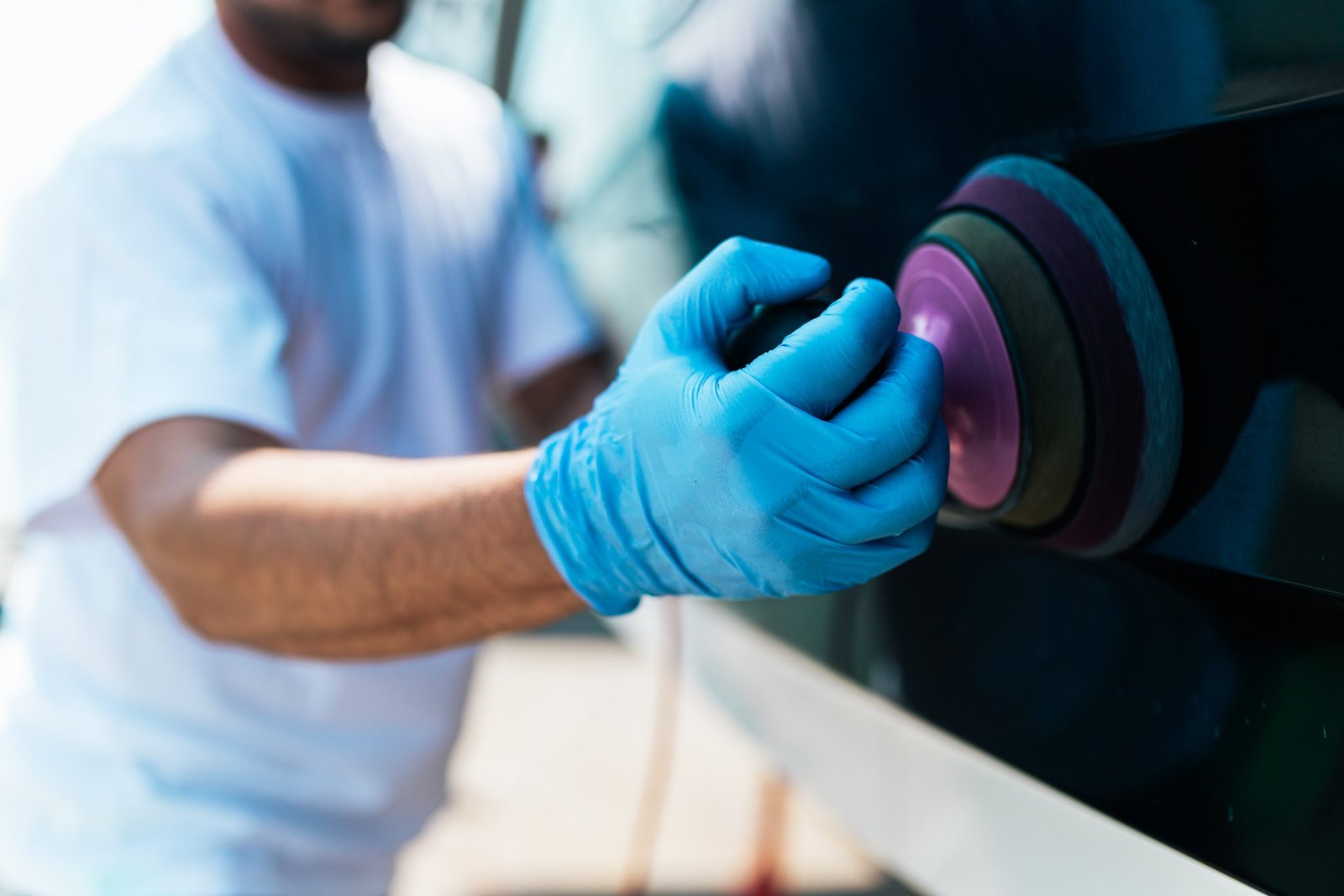 The Best Products to Use When Detailing A Boat
Posted August 23, 2022 by Chris Blaisdell, Onsite Detail
After a long summer of taking the boat out to the lake a few times a week, you may have noticed that your boat doesn't have the same shine that it did at the beginning of the summer. That is normal, and we're here to help you get that special shine back. It's not too complicated either — just throw together some quality boat cleaning products, elbow grease, and some time. Detailing a boat has never been easier. In our time professionally detailing boats, we've learned a thing or two about what works and what doesn't. Here, we've outlined the best products to use on various parts of your boat, and why. Let's get into it:
Stains
Nobody likes a stain. That might be the first thing you notice when you are looking at the inside of your boat. Stains happen, and that's why we recommend using Davis Instruments Stain Remover. Because much of the interior of a boat is made with fiberglass, you'll need something to get the stains out in an easy way. It's super easy to apply and will remove those water lines, and other yellow and brown stains on your boat's fiberglass material, on the inside and out.
Cleaning the Hull
We recommend using Star Brite Hull Cleaner Gel Spray. It's perfect for getting the scum lines and tannic acid stains off your boat's hull. It works on fiberglass and painted surfaces, so no matter what kind of hull you have, you know you can get it just the way you want it. It also doesn't contain harmful acids that could damage your hull over time.
Cleaning the Decks
If you want something that will add an additional layer of protection to your boat's deck, then you should use the Star Brite Non-Skid Deck Cleaner. It's ideal for nonskid boat decks and boasts plenty of benefits, including bang for your buck, no damaging chemicals, easy to use, and it wipes away those stains, dirt, and grease that can compile on your boat's deck.
Cleaning the Seats
Another common area that can gather dirt, grime, and stains is one of the most used areas on your boat: the seats. An excellent cleaner for the money is the Star Brite Vinyl Cleaner. The formula is tough on dirt, but it won't harm the vinyl seats on your boat. Detailing your own boat is easier than ever while using this, and it can even be used on cars and trucks.
Waxing your Boat
One of the best things you can do for your boat's overall shine is to wax it. A good boat wax ensures the boat has a nice, glossy finish and improves the possibly faded colors of the fiberglass, aluminum surfaces, and gelcoat. We recommend that you use Meguiar's M5616 Marine/RV Pure Wax Carnauba Blend. For truly long-lasting and durable UV and hard water protection, you can give your boat a professional ceramic coating. You can't beat ceramic coatings for longevity, looks, and ease of maintenance.
Best Cleaner Overall
If you are looking to detail your boat in the simplest way, you should consider Meguiar's Marine Boat Wash. It can be used on the interior and exterior of your boat, and will help remove that pesky dirt from all surfaces. You can order it in various sizes, including 16 oz, 24 oz, 32 oz, 64 oz, and a gallon. One of the best features of this product is that it will help preserve the wax protection on your boat and brighten the finish.
On the other hand, if you don't feel like detailing your boat on your own, you can always have your boat detailed! Our professional and insured detailers will make your boat shine like it's brand new. Contact us today!