UTAH'S DETALING SERVICE
FROM COUPES TO SEMI TRUCKS WE ARE FULLY EQUIPPED TO HANDLE BIG AND SMALL DETAILING JOBS FROM INTERIOR CLEANING TO FULL PAINT CORRECTION.
REQUEST APPOINTMENT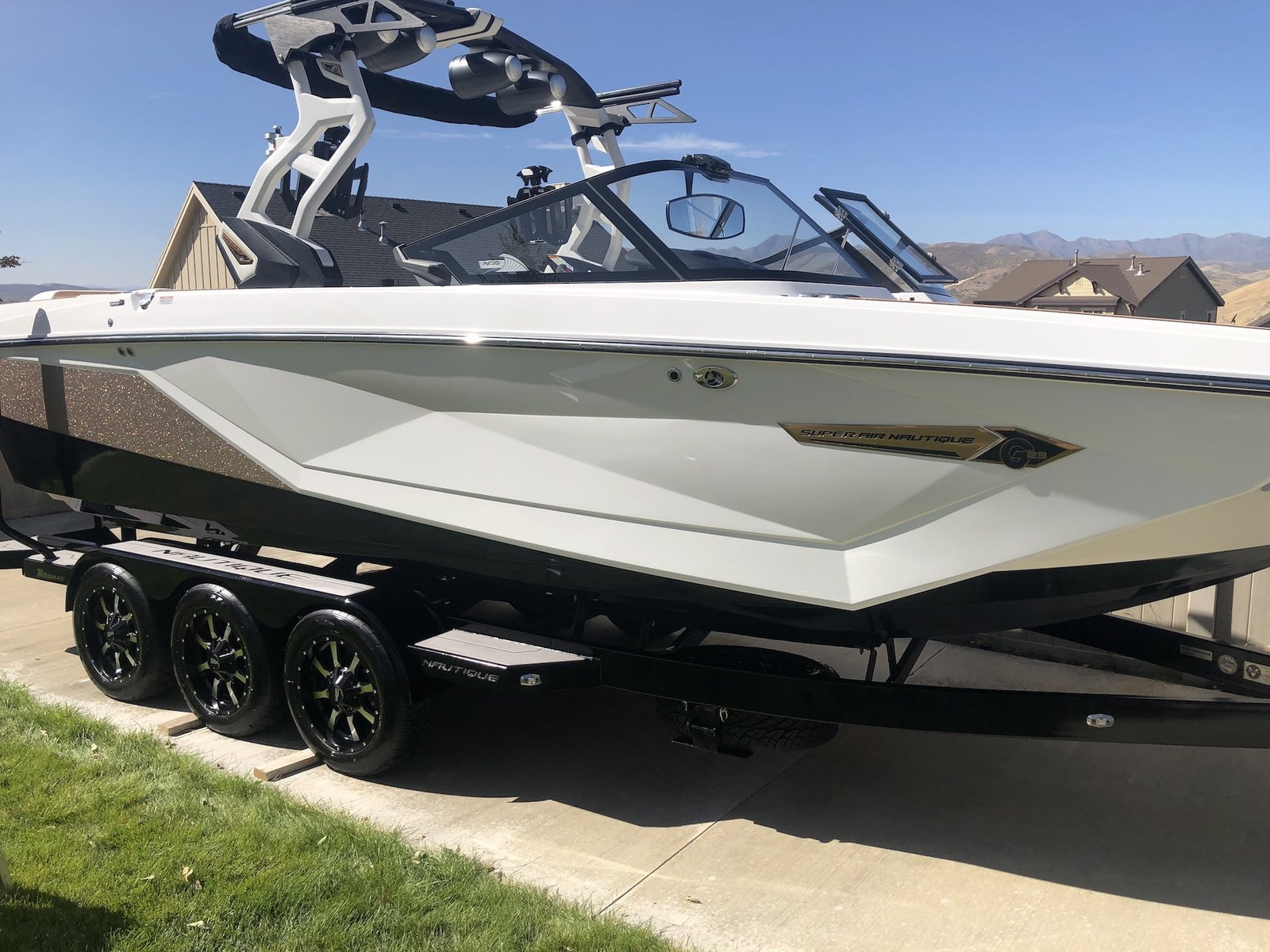 Why Should I Get a Boat Ceramic Coating?
Posted March 29, 2022 by Josh Hart, Onsite Detail
We've had many customers ask if installing a boat ceramic coating on their boat was safe and if it was even possible! It is safe and possible and will protect your boat against hard water spotting, scum, excessive heat and many other elements your boat may come across. A true boat ceramic coating not only helps protect your boat's surfaces but also keeps your boat from getting oxidized. Over time, oxidation will occur on almost every boat if not well maintained and protected by a boat ceramic coating.
Benefits of Ceramic Coating Your Boat
These are some reasons why you should get a ceramic coating installed on your boat but there are many more reasons not listed here.
Protect your boat against the elements

Gives your boat a UV resistant barrier

Surfaces become resistant to hard water and scum build up

Improves the longevity of your boat's surfaces

Makes cleaning your boat easier and faster

Gives a shiny and glossy look longer
Heat, UV, Road Grime, & Detergents
Boat ceramic coatings will provide a much more durable and  protective layer than wax or any sealant would. Ceramic coatings resist heat, UV rays, environmental contaminants and harsh detergents. In most cases, boat ceramic coatings are stronger than factory gel coats which gives you a long lasting protective barrier.
Long Term Corrosion & Scum
It is common to get scum and corrosive spots from the boat sitting in water for a long period of time. Water and oxygen are the main "ingredients" that cause corrosion, boat ceramic coatings directly act to reduce the chance of your boat developing any corroded spots!
Boat Ceramic Coating
When you go out to the lake with your boat and have a full day of fun, the last thing you want to do is clean your boat for hours trying to protect it and make it look nice and clean. Installing a boat ceramic coating will make cleaning your boat a breeze because that boat ceramic coating will allow all the dirt and grime to come right off with just a simple wash!
Schedule Ceramic Coating For Your Boat
Boat ceramic coatings are well worth the investment to keep your boat clean and protected. Onsite Detail will provide outstanding service to keep your boat looking brand new so you can enjoy it for longer! With our boat ceramic coating services we provide a full boat exterior detail including decontamination and polishing to get the surfaces ready to bond with the boat ceramic coating. We have performed many ceramic coatings on boats and we are looking forward to coating your boat!
We provide boat ceramic coatings for all types of boats and marine crafts, whether it be a small jon boat to a yacht we have you covered! Live your life! We'll take care of the details!