UTAH'S DETALING SERVICE
FROM COUPES TO SEMI TRUCKS WE ARE FULLY EQUIPPED TO HANDLE BIG AND SMALL DETAILING JOBS FROM INTERIOR CLEANING TO FULL PAINT CORRECTION.
REQUEST APPOINTMENT
Some Common Vehicles We Detail
Posted January 27, 2020 by Chris Blaisdell, Onsite Detail
Utah is a lovely state with a variety of places to explore and ever-changing roads.  This attracts all different kinds of people, and where there are people, there are vehicles.  We have come a long way since the covered wagon, and as such, at Onsite Detail we see and service many kinds of cars, trucks, SUVs, trucks, RVs, boats and more.  
However, there are some types we see more than others.  In this article we will be going over what those kinds are and what they say about Utah, as a celebration of the many kinds of people we work with. 
Sedans
When someone mentions they have a sedan, it can be safely assumed that these people work or live in the Salt Lake City metro area.  Sedans are great for tight parking spaces and getting from one point to another, which makes them reliable for all business types.
Commonly sedans are treated to our Basic Combo Detail or our Full Combo Detail, which are good details of the inside and out of the car.  It matches their owners who are efficient but thorough!
Small SUVs
Subaru dominates this section, but SUVs come in all styles.  With Utah's mountains and unpredictable winter weather, it makes sense why so many have this kind of car!  These are versatile, able to handle lots of driving in uncertain territory, and keep us safe when wandering to less maintained or civilized places.  
These cars always benefit from our Wash & Wax service, which helps maintain their exteriors that brave the weather and dirt that kicks up on our behalf.  Clay bar treatments are also useful to have done at least once a year to keep your paint healthy and free on contaminants!
Semi Trucks
This one may be a surprise, but we service a healthy amount of semi trucks each year, especially the cabs.  With roads like I-15 going between Canada and California, a lot of transport vehicles pass by and need a little (or lots of) love.  There are also many hubs in Utah for trucking companies.
Much like a semi truck, our Interior Details do heavy duty work and can make their on-the-road homes clean and spotless again.  Truck drivers work hard enough, so we are happy to help take care of the details.
RVs
Not everyone who crosses Utah's highways is working!  Travelers looking to see the Salt Lake or go skiing stop at resorts and ask for a bit of love done to their RVs.  Ranging anywhere from 25-45 feet, we have done everything from a good exterior wash to oxidation removal with our hourly rate. We enjoy keeping the adventuring spirit going by being part of the maintenance of RVs and any other toys they may be hauling along with them!
Minivans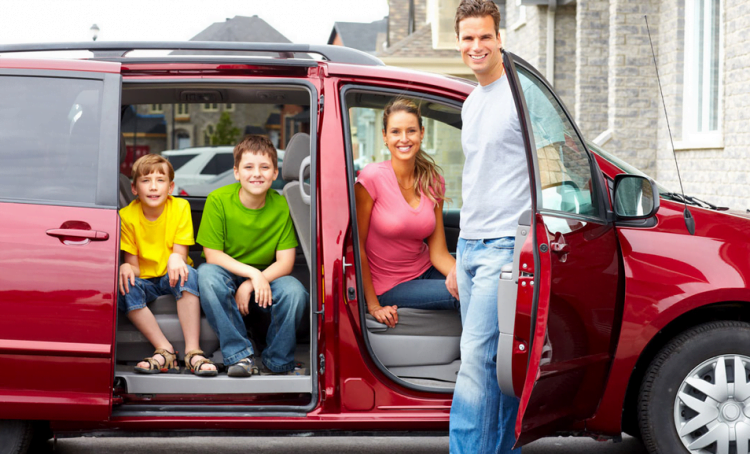 If there is one thing that defines Utah, it is its love of family.  That can range from a married couple to having eight or more kids! Big families mean big vehicles to get everyone to school, work, church, and other outings, which can mean lots of messes do accrue.  
Our Full Combo Detail is one of our best for these vehicles because it is an all-rounder that fits in a family-friendly budget.  It includes a thorough Interior Detail (including shampoo and stain removal), a Wash & Wax, and a bonus Engine Detail. It helps keep your whole van healthy and since we can do the job mobile, you can still do errands or chores without missing a beat!
Do you have one of these vehicle types? Were our descriptions accurate to you?  Let us know! In the meantime, feel free to fill out a Request Form if any of our services interest you, or call if you want to know more!  We are happy to help.
by Miranda Hughes, Onsite Detail