UTAH'S DETALING SERVICE
FROM COUPES TO SEMI TRUCKS WE ARE FULLY EQUIPPED TO HANDLE BIG AND SMALL DETAILING JOBS FROM INTERIOR CLEANING TO FULL PAINT CORRECTION.
REQUEST APPOINTMENT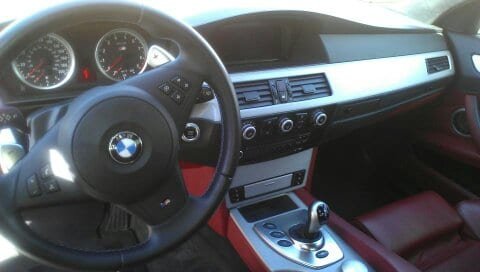 How to Prepare For Your Detailing Service
Posted September 11, 2018 by Chris Blaisdell, Onsite Detail
How to Prepare For Your Detailing Service
It is a miserable feeling walking to your car, boat, RV, etc. and seeing how badly it needs to be cleaned and protected but you don't have the time, energy, or know-how to do it yourself.  Utilizing our mobile detailing services takes the stress of cleaning and protecting your vehicle away and leaves you with that shiny clean car you want to see. If hiring a mobile detailer is new to you, or it's just been awhile, consider these four tips when you're ready to prepare for your detail service!
1. Figure Out Exactly What You Want
There are two main areas to car detaling: interior and exterior.  Well, there are more, but for detailing we will start here. It will help to look at both parts to figure out exactly what you want.
Is the inside filthy after that family road trip?  Does the outside have lots of scratches or hard water spotting but the inside could just use a wipe down?  Are you looking to sell the car and need everything like new? Decide what you want done and look through the services page and see what options are available. If you have questions or need clarification just go ahead and ask. If you're unsure about what services your vehicle needs, bring this up and we can help find the right service for you.
If there are specific issues you want your detailer to work on, such as the engine, exhaust pipes, pet hair removal or stains in the seats, let us know in advance.  This will help with scheduling the correct amount of time for the appointment and allow the detailer to come prepared with the right chemicals and equipment to do the job correctly and efficiently!
Onsite Detail Bonus Tip: At Onsite Detail you can send photos of scuffs, scratches, oxidation or stains and that will help us give you a better idea how we can help and what pricing will look like! You can email or text the photos to us.
2. Call In Advance
We will do our best to schedule your detail appointment at your preferred time, but every so often it just doesn't work out.  It is worth calling, emailing or texting us in advance to schedule. It gives you time to prepare and helps get the time slot you want.  Knowing what you want for service in advance can help us find time to schedule too. Some services take as little as half an hour, while some take all day.  Never be afraid to ask how long it will take!
If requesting an appointment for same-day service we will do our best to make an appointment work but if not we'll find the next best time. Of course, things happen and sometimes you might need to call right away. It's definitely worth calling as soon as you can!  We have a waiting lists in case an appointment drops or we are running ahead of schedule and time opens up, but if you can help it, contact us in advance to get the most options available to you.
Onsite Detail Bonus Tip

: When scheduling an appointment with us, we require a $30 appointment deposit that goes toward your final balance.  This holds your spot on our calendar! 
3. Clear Out Your Vehicle
Wait, aren't you calling Onsite Detail to clean your car?  Well, yes! But detailers cannot do much about the stuff in the car that isn't, well, the car. It's worth clearing your vehicle of items such as bags, papers, toys, or personal items. Take the stuff out of the center console and gloves box as well as any pockets or other storage spaces. If your vehicle is full of stuff that requires the detailer to spend time taking out, its cuts down on the time to do the actual detailing.  The next time you go to the gas station, throw away trash in the cans near the pumps.
Some detail places such as ours will find ways to handle your items if you just ran out of time, so it is always worth asking what their protocol is if you have a concern!
Onsite Detail Bonus Tip

: Our detailers are trained to clean child car seats too, for a low cost. 

Just ask!
4. Make Sure There Is Room To Work
An important thing to think about is the location.  Detailers can't work on your car inside or out if they can't get to it, after all.  Make sure they will have access to all sides of the car and there is plenty of room to open all of the doors as well as plenty to park the mobile detailing van.
Things to look out for are;
other vehicles parked nearby.

any potential hazards around the car such as bikes, yard equipment, tree branches, etc.

onsite detail of dodge ram truck

flat and stable ground for safety

available parking space for the detailing van.
If possible, try to find a shady spot for the detailer to work if the weather is hot.
If a detailer is coming to your workplace or anywhere that isn't your home, be sure to check with the location if it is alright that they arrive and work there.  Most of the time companies are okay with it, but not having permission can lead to problems. If you are on the move, such as travelling through states, try to find a consistent spot such as an RV lot or relative's/friend's house that will permit the work.  We don't have a list of places to meet if you are a customer on the go, but we are happy to accommodate your needs as long as you are willing to help us find the space!
Onsite Detail Bonus Tip:

Our vans are equipped with our own water tanks and electrical hookups, so you don't need to figure out a location with those connections! This means we can help you in more locations so you can get your detail job done with ease.
Knowing and doing these things will help make scheduling and receiving a mobile detailing service for your vehicle much easier.
by Miranda Hughes, Onsite Detail