UTAH'S DETALING SERVICE
FROM COUPES TO SEMI TRUCKS WE ARE FULLY EQUIPPED TO HANDLE BIG AND SMALL DETAILING JOBS FROM INTERIOR CLEANING TO FULL PAINT CORRECTION.
REQUEST APPOINTMENT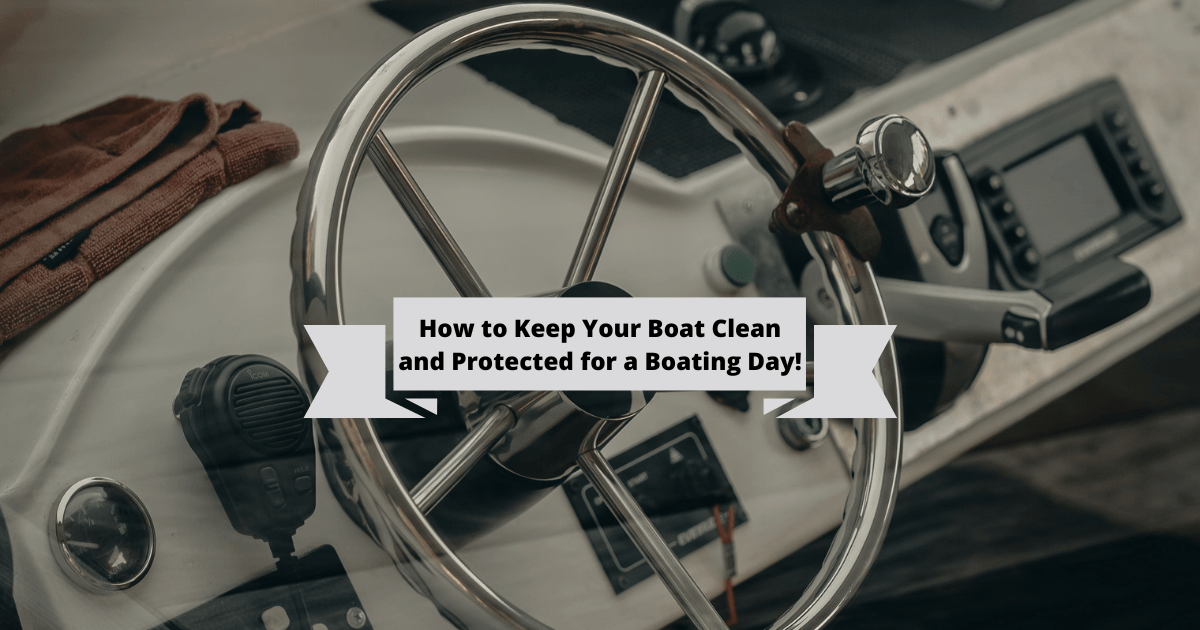 How to Keep Your Boat Clean and Protected for a Boating Day
Posted July 15, 2022 by Chris Blaisdell, Onsite Detail
How to Keep Your Boat Clean and Protected for a Boating Day
Nobody can deny a day on the lake is a lot of fun and most of us can agree that it is also exhausting. The last thing you want to do after a day out on the lake is to clean, but a boat is a big investment for most people. To let it sit dirty, can cost a lot in the long run.
One of the best ways to keep a boat in great condition is the preparation and the protection that you get done before it even sees water. Whether the boat is brand new or used, it is important that your boat is protected from all the elements. 
Protection Options
Waxes, Sealants, and Seat Conditioners
There are countless marine waxes and sealants found throughout the market. There are also so many different boat interior sealers and conditioners. If you can sort through the plethora of products and find the good stuff, then you should make sure to wash, wax, and condition all the parts of your boat as often as you can. This is especially important to do before heading out to the water. Most marine waxes and sealants have a limited lifespan of a few trips out on the lake to maybe a few months, all depending on what type of condition the boat sees.
We do offer some great boat detailing solutions for you as well with true tried and tested sealants and interior conditioners and if we do the service it will save you lots of time and effort. Let us know if we can help.
Ceramic Coatings for your boat's exterior and interior
The ultimate protection you can get for a boat is a Ceramic Coating. Ceramic Coatings have changed the game as far as protection goes. There are now Ceramic Coatings for the exterior and interior of boats, as well as the trailer! As opposed to a wax or sealant that lasts a few weeks, a ceramic coating will last you years. With proper maintenance and care, it can last as long as you have the boat.
Ceramic Coatings will help protect your boat from the elements and keep it clean and shiny. Boat Ceramic Coatings make it easier to maintain a clean interior and exterior of the boat. There are specific coatings for the painted, metal, vinyl, and even carpeted surfaces.
The benefits of a boat Ceramic Coating are:
Protect your boat against the elements

Gives your boat a UV-resistant barrier

Surfaces become resistant to hard water and scum build-up

Improves the longevity of your boat's surfaces

Makes cleaning your boat easier and faster

Gives a glossy look for longer

Interior coatings protect against food and drink spills

And more…
How to keep your boat clean and protected after boating day
Many people feel like it's too much of a burden to clean their boat right after pulling out of the water or after pulling it back into the marina slip. One of the best ways to prevent problems and unnecessary wear and tear on your boat is to do a good wipe down on the inside and out. Try to do this as soon as you can following a day out on the water. Utah's mountain water contains a lot of minerals which makes hard water spotting a concern. 
When pulling the boat out of the water, make sure it is secure and safe on the trailer. Then get out a waterless wash-type product and wipe down the whole exterior with microfiber towels. This type of product should be safe to use on any surface, both interior and exterior. Getting all the water drops and drips off the surfaces before they have time to sit and harden will be important. Getting any type of scum or build-up off as quickly as possible will make that process much easier. Something to consider is to make sure to pull out any wet towels, life jackets, or other materials that can hold water. Leave them out to dry as soon as you can. If left for too long, mold and mildew can wreak havoc even on your boat.
Boat Storage
Consider where and how you store your boat in the offseason. The best option is to have temperature-controlled indoor storage year round, that's not a reality for most boat owners. Make sure to keep your boat covered up or in the shade as much as possible to avoid sun damage, which will cause oxidation on almost every surface and material known to man.
Any questions you may have and as far as boat protection or detailing goes please feel free to reach out to us and we'd be happy to do what we can to help out.