UTAH'S DETALING SERVICE
FROM COUPES TO SEMI TRUCKS WE ARE FULLY EQUIPPED TO HANDLE BIG AND SMALL DETAILING JOBS FROM INTERIOR CLEANING TO FULL PAINT CORRECTION.
REQUEST APPOINTMENT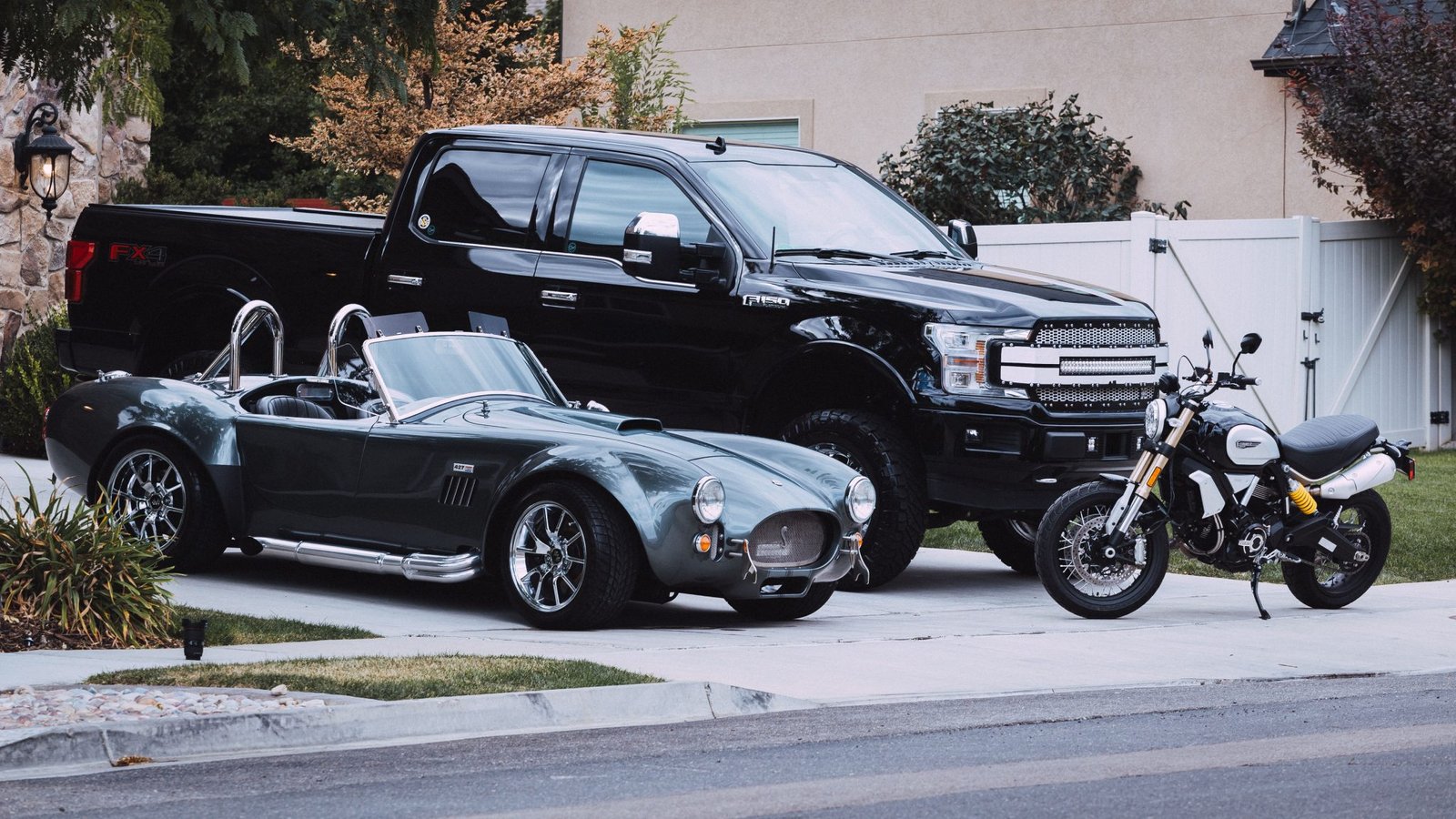 How Long Does Ceramic Coating Last?
Posted September 13, 2022 by Chris Blaisdell, Onsite Detail
The condition of your car's paint can make the difference between feeling like your car is in great shape, or feeling like you drive a beater. And it's not just in your head – A paint job in good condition adds to the resale value of your car!
It stands to reason that people care so much about each scratch and door ding.
It's why you see products like clear bra and other paint protection films being applied to fancy cars. While these films are useful as a "sacrificial layer" to take the scratches instead of your paint, if you want rugged, durable, real protection, consider the extra step of a ceramic coating.
Ceramic paint coating is a long-lasting protective layer that doesn't just soak the scratches – it resists them. It's also a hydrophobic compound, meaning that treated cars will stay dirt-free for longer. It can even be used in conjunction with a paint protection film to offer the highest level of protection for your vehicle's paint.
You may be thinking that all these benefits of scratch resistance and dirt can't last forever. And while a ceramic car coating is extremely durable, you'd be right.
So, How Long Does Ceramic Coating Last?
A ceramic coating's duration can vary greatly and depends on various factors. Factors may include but are not limited to the following;
The actual coating itself

How the coating was applied

What kind of conditions the ceramic coat put through

Care and maintenance of the vehicle after coating installation
The Choice of Ceramic Coating
There is an extreme amount of what kind of ceramic coating you can install on a vehicle. These days there are numerous brands and types of ceramic coatings. Within many brands there are many different levels and ratings of coatings.
Ceramic coatings can last in general from 1 to 10 years, but there are a few coatings that come with a limited lifetime warranty. Here at Onsite Detail We have ceramic coatings that are rated for 1 to 3 years, 3 to 5 years and 7 to 10 years (one with a lifetime warranty).
There are coatings that are for paint, glass, trim, wheels, interior leather and vinyl, interior fabric, etc. All have different durability depending on what surfaces they are being applied to and what claims the manufacturers make.
Application and Installation of the Ceramic Coating
Every ceramic coating manufacturer has specific instructions on how to prep and install each coating. It is extremely important for the ceramic coating that all surfaces be prepared properly before any coating can be installed. Without proper prep work being done a coating cannot perform to its optimum levels and is at risk of failing altogether.
The prep work doesn't only affect the durability of your ceramic, it can also affect the appearance of your paint job. Ceramic coatings apply at a near-microscopic level. This nano ceramic coating adds gloss which may add shine to pre-existing deep scratches – this is why before a ceramic coating, Onsite Detail pros always perform a nose-to-tail paint correction – to get your paint surface to its absolute best possible condition before applying the long-lasting ceramic coating to the exterior surface.
To make your ceramic coating last as long as possible, the applied coating must be allowed to cure, free of contaminants. Many Ceramic Coatings have a recommended "cure" time and need certain conditions to be able to adhere properly to the paint. Some coatings need a full 14 days to be considered fully cured.
Once the ceramic clear coat has cured, you'll have effective protection for your car's paint. Ceramic coatings can also be applied to windows to protect car window tinting, as well as to tires to create a glossy, protective, and hydrophobic layer.
To avoid the swirl marks and other issues that can happen when a car ceramic coating is improperly performed, we recommend having it done by professionals. A professional ceramic coating will give you a flawless clear coat with the protection you want.
External Conditions
A lot of Ceramic Coatings have a minimum durability rating to expect with normal wear and tear from external conditions such as weather, dirt, bugs, and other debris. If a car that has been ceramic coated is not a daily driver and sits inside a garage most of the time the coating duration can likely go well beyond what it is rated for. And vice versa – if a car sees an abnormal amount of extreme conditions it could potentially shorten the life of the coating.
Care and Maintenance
One of the biggest factors of how long a ceramic coating will actually last is how it is maintained and cared for. Ceramic coatings are not invincible and do need to be taken care of properly for optimum performance and durability. Every coating manufacturer has different recommendations and requirements for coating maintenance. I will say one absolute is not to take a ceramic coated car through a typical car wash. A typical car wash has extremely aggressive brushes that will wear down the coating and clear of a car much faster than under any normal circumstances. Touchless car washes and proper handwashing are much better options for a ceramic coated vehicle. 
Another maintenance piece to this puzzle is what is called a "topper"or "booster". Many ceramic coatings have a product such as a spray ceramic sealant that helps "boost" or extend the life or performance of a coating. These are recommended to be reapplied every 3 months to a year. Also every year or so a coating may need a deeper decontamination wash to make sure it's working as well as it can. 
Professionally Installed Ceramic Coatings
There are many DIY ceramic coatings and many that should only be installed by trained and certified professionals. One benefit (of many) of having a ceramic coating professionally installed is the warranty it will come with. Many companies cannot or will not stand by their coatings with a warranty. We stand by all ceramic coatings that we installed with a full warranty of the stated duration of the coating. We can do this because we have been properly trained and received certification from the manufacturers themselves. 
When applied by a professional, not only will your car's paint be protected from UV rays and other damage caused by direct sunlight, it will have durability against scratches, and stay cleaner due to ceramic's hydrophobic nature.
Have questions regarding ceramic coatings? Want to get a ceramic coating installed on your vehicle? Contact the car detailing and ceramic pros at Onsite Detail today.