UTAH'S DETALING SERVICE
FROM COUPES TO SEMI TRUCKS WE ARE FULLY EQUIPPED TO HANDLE BIG AND SMALL DETAILING JOBS FROM INTERIOR CLEANING TO FULL PAINT CORRECTION.
REQUEST APPOINTMENT
Great Destination Spots in Utah
Posted July 2, 2020 by Chris Blaisdell, Onsite Detail
Utah is a beautiful state.  Crossed somewhere between desert and mountain range, there is a lot to see and do at all different times of the year.  In this blog we are going to list a few of these outdoorsy spots for you to keep in mind as we go back outside and explore safely.  While some of these places may not open right now due to current events, it is worth keeping these on your destinations wish list as you travel in your car, SUV or RV!
Bonneville Salt Flats
West of Salt Lake City, the Bonneville Salt Flats are amazing patches of solid salted earth that are famous for those looking to test their vehicles.  The salt helps grips wheels and you can see it for miles, making it easy to go for what feels like forever.  Even if you're not there to test your car's speed, it is a beautiful, natural area that is worth visiting at least once.  Plus it makes for a great backdrop for photos!
Ice Castles
Past the canyons to Park City, the Ice Castles is a majestic place.  Carved from ice and given color from lights, these castles are great for all ages to see.  There are thrones to sit on, slides to go down, and hidden caverns to find beauty in.  If Utah is on your map in the winter months, we couldn't recommend it more!
Evermore
Hidden in Pleasant Grove, Evermore is a wonderful spot for lovers of fantasy, storytelling, and costume design.  This park changes with the seasons, and the many characters, sets, collectibles, and treats you can find make this place worth multiple visits.  Meet dwarves, solve mysteries, and enjoy the carefully crafted world you are free to explore.  You can even wear costumes!
Dark Sky Parks
Dark Sky Parks are a growing thing around the world, and Utah has at least nine, including one on Antelope Island.  These spots are kept clear of light pollution so you can see the Milky Way and stars without any hindrance.  Many are located near camping spots so you can enjoy a night of stargazing and wishing on meteors without needing to drive in the dark.  
Moab Arches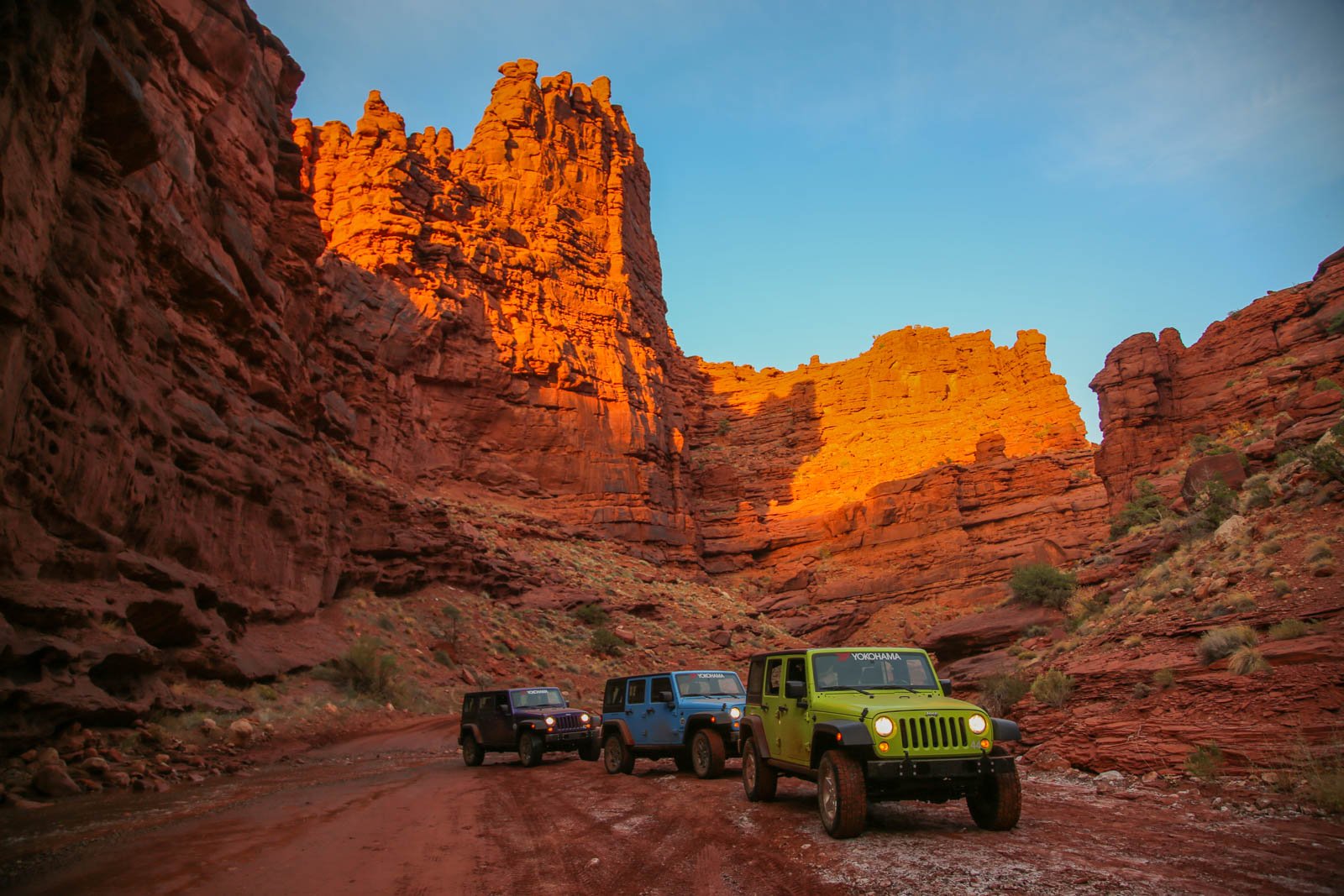 Last but certainly not least is the Moab Arches.  You've likely seen these on license plates or postcards, but they are a marvel to see in real life.  Among the many sights in this natural park, the arches are a fun one for exploration, photography, and enjoying natural beauty.  They're a favorite backdrop for family photos!
Moab also offers plenty of other outdoor fun, including Jeeping! Off-roading can be exhilarating but dirty! Give us a call to get your off-roader cleaned up and detailed when you back into our services areas. We'll take care of the details.
The Ogden Mountain Trails
While there are mountains everywhere, the ones along Ogden's borders have some hidden gems.  These trails are full of natural beauty, with flowers and trees dotting mountain edges.  They are popular for everyone from casual hikers to mountain bikers.  We especially recommend them when it's Fall so you can see the range of Fall colors on our flora!
Provo River 
Great for our hot summers, the Provo River is a fun spot for tubing or kayaking down a river.  With minor rapids and lots of trees overhanging, this is a great way to cool off and enjoy nature at its finest.  Just make sure to coordinate a ride at the end of your river journey, or you'll be taking a long walk back upstream!
While this is not a complete list of places to see in Utah, these are ones we can recommend for when social distancing no longer dictates our lives.  And if you should need a detail for your car, RV, boat, or other vehicle to prepare for visiting these places, feel free to call us at 801-412-9274.  Times are stressful enough, so let us take care of the details!
by Miranda Hughes, Onsite Detail