UTAH'S DETALING SERVICE
FROM COUPES TO SEMI TRUCKS WE ARE FULLY EQUIPPED TO HANDLE BIG AND SMALL DETAILING JOBS FROM INTERIOR CLEANING TO FULL PAINT CORRECTION.
REQUEST APPOINTMENT
Commercial Shoot Detailing for Mercedes-Benz EQ
Posted February 19, 2019 by Chris Blaisdell, Onsite Detail
At the end of November last year I had the cool opportunity to help out and do some commercial shoot detailing for Mercedes Benz up near Woodland, Utah and also near Echo, Utah at the Kozy Cafe. If you've never been up that way, the scenery is absolutely beautiful. It was only a two day shoot but was cool to be a part of it and see the commercial come together. The commercial was produced by Xortium Creative Studios.
The idea behind the commercial was to feature how the new electric vehicle is quiet and drives smooth. There was a family inside singing Christmas carols. Well, better than me trying to explain it, you can watch it.
It was my job to keep the pre-production Mercedes Benz EQC clean for the shoot. Most of the work I did ended up being keeping windows clean so they could film shots through the windows.
I was also in charge of cleaning the snow off of the car when it came down hard a few times. The snow was off and on for both days.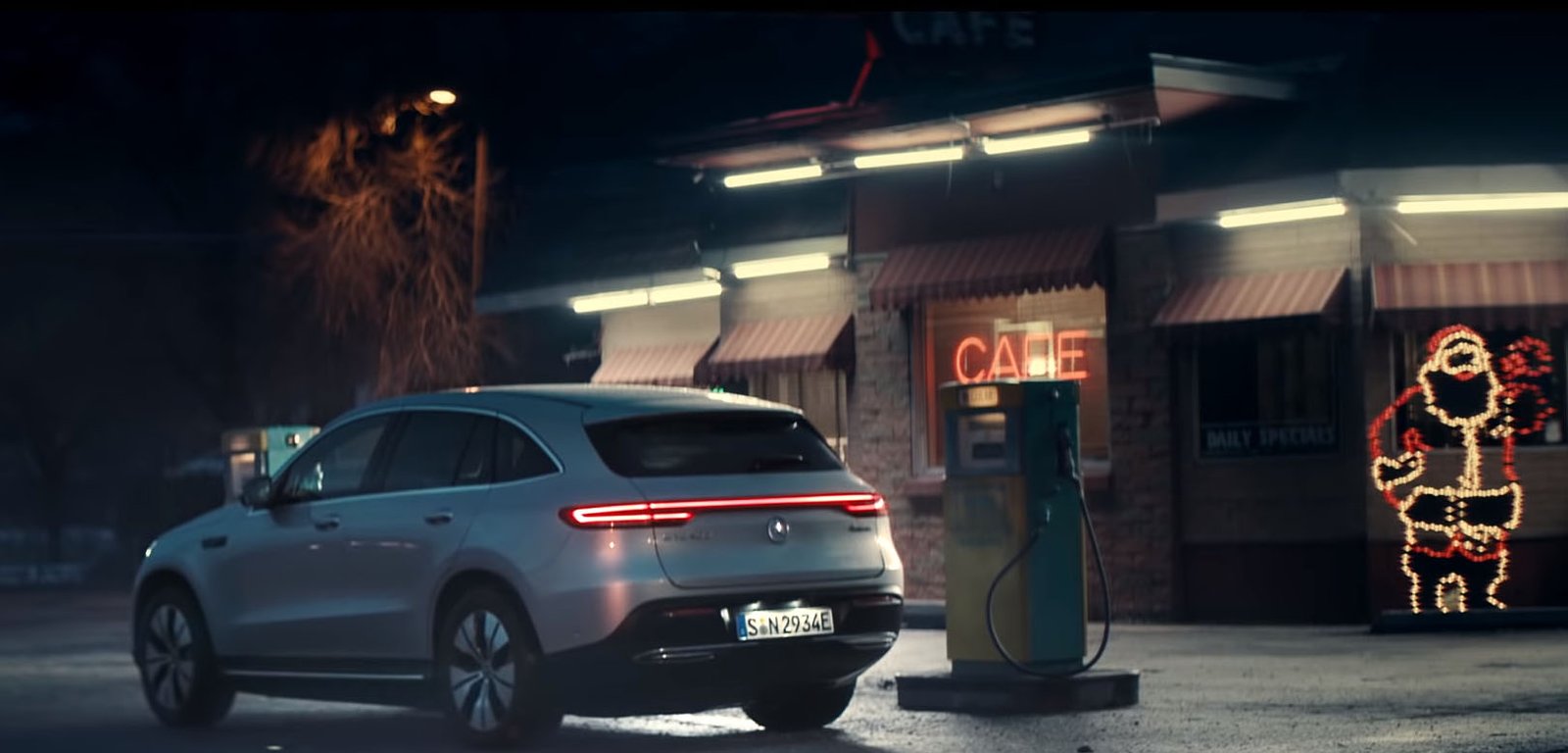 The second day of shooting I was pretty anxious to get some actual detailing in. I arrived early to the location and waited for the trailer to show up with the Mercedes. Once they had it pulled out and set up where I could get my hands on it I proceeded to give a good water-less wash and get all the road grime from the day before and early morning filming off. I finally got it cleaned up and ready for filming for the day.
I really enjoyed the experience of commercial shoot detailing and getting to know some of the people that were also there working on the project.
Onsite Detail offers a variety of services, both to customers at their locations and at the shop. Detailing cars is not the only thing they do. Onsite Detail also cleans, restores, and protects boats, RVs, semi-trucks, airplanes, etc. They have the ability to service fleets with hundreds of vehicles as well as regular maintenance washing and detailing. They also can provide services for special events, car shows, display vehicles, vehicle detailing for filming or commercial shoot detailing, dealership detailing, etc. With extensive experience in all of these detailing categories, Onsite Detail stands alone as Utah's best resource for all of your detailing needs.
by Chris Blaisdell, CD-SV, Onsite Detail
Chris Blaisdell is the owner of Onsite Detail and has been detailing for 12 + years.
He is a Certified Detailer-Skills Validated detailer through the
International Detailing Association. The industry leader in detailing standards.