The SHOW & EVENT SERVICES includes: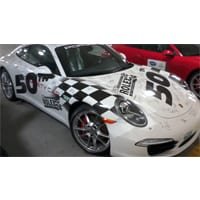 AUTO/BOAT/RV SHOW OR EVENT SERVICES
We can provide a variety of services for your car show or other event. We understand keeping the vehicles looking their best makes a big difference. We have done car show detailing for many car shows like The Utah International Auto Expo and Autorama, boat shows, RV shows as well as events for Ferrari, Land Rover, Porsche, Tesla, Cadillac, Hyundai, GMC, as well as many others. We have prepped vehicles for photo shoots and filming. All of our services can be preformed at the location of the event, even indoors, to prevent any problems caused by transport and headaches dealing with logistics.
Please let us know what your specific needs are and we can create a plan to make your event a success and your job easier.
Prices for car shows/events can vary greatly depending on quantity, frequency and service(s) provided.
Show preparation. Daily washes.
On-site washing, waxing & detailing.
Paint Polishing & Gloss Enhancement
Keeping vehicles & displays clean during show/event.
(cleaning finger prints/smudges/dust off vehicles)
And much more!
Call or e-mail for a free quote for help with your upcoming event.
CALL OR E-MAIL US
FOR A
FREE QUOTE