UTAH'S DETALING SERVICE
FROM COUPES TO SEMI TRUCKS WE ARE FULLY EQUIPPED TO HANDLE BIG AND SMALL DETAILING JOBS FROM INTERIOR CLEANING TO FULL PAINT CORRECTION.
REQUEST APPOINTMENT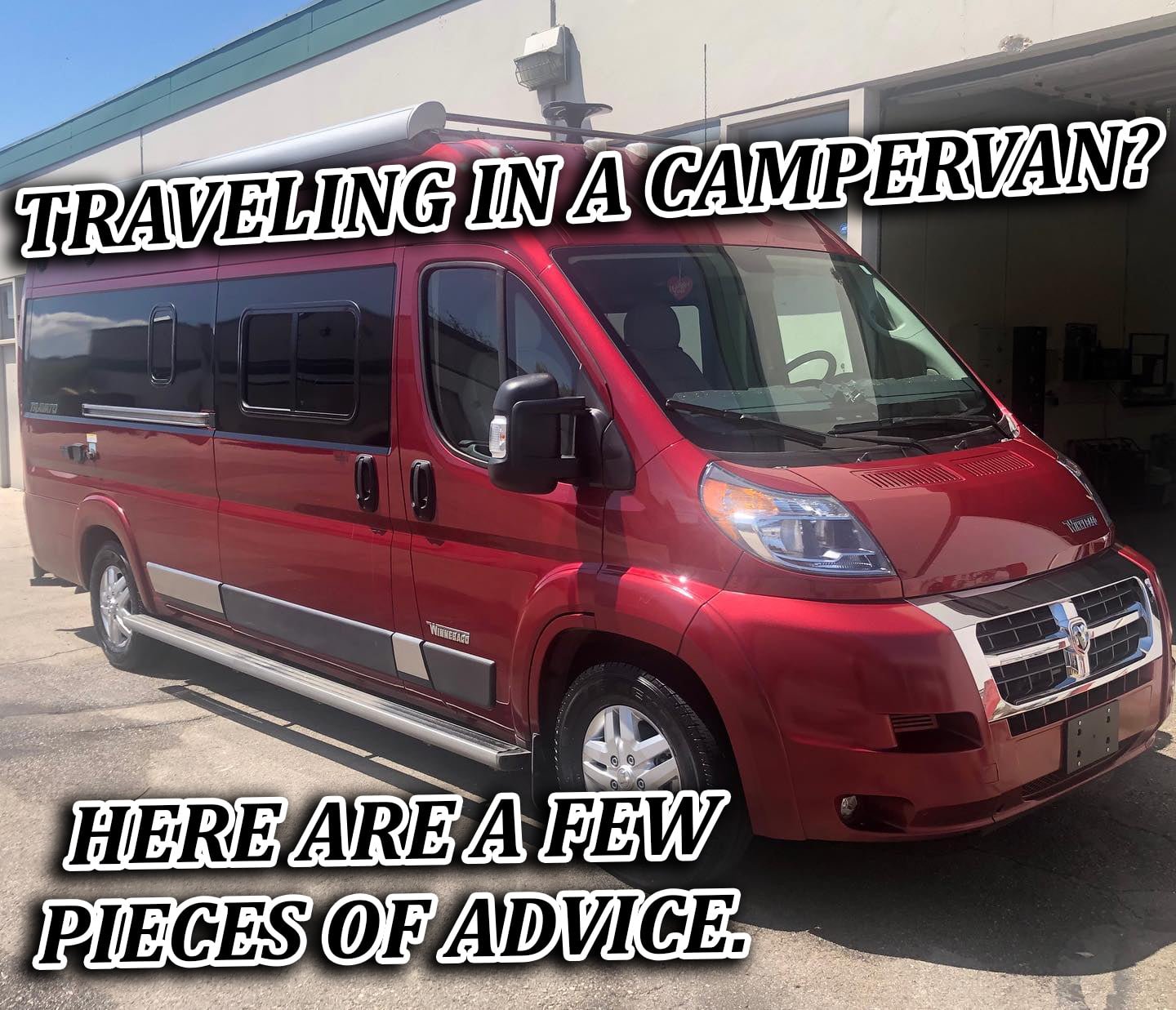 Traveling in a Campervan, RV or with a Trailer?
Posted November 22, 2019 by Chris Blaisdell, Onsite Detail
At Onsite Detail we love working with people on their travel vehicles and toys, like RVs, boats and much more.  This made it extra exciting, then, when I got the chance to try out a vehicle type I had not heard of before when taking a trip to Iceland this last October: a campervan.
Campervans, for the uninitiated, are vans that have the back part of them converted for space to sleep and enjoy simple living, like a small RV.  While considering the best ways to travel, my friend and I chose a campervan because there are many benefits to them. For one, we did not have to coordinate renting a car and choosing hotels in advance, which gave us much more freedom to travel whenever and wherever we wanted.  For another, campervans are flexible in where they can go, easier to drive than big vehicles but providing more comfort than classic tent camping. This was a big plus considering we were going to a cold, windy country! It also helped us save money, as renting the campervan and paying campground fees were cheaper overall than renting a car and paying for hotels.  Our campervan also used diesel, which was cheaper, and ours had amazing gas mileage despite the size!
We rented the campervan for six days total, and in that process learned a lot about what it is like to live in one.  So whether you are a traveller looking to explore more freely or just a curious reader, here is some fun, free advice on what to expect and how to better your experience should you rent or buy one for yourself!
What to Expect
My friend and I had never ridden in a campervan before renting one, and only had photos from the internet for the company we rented from for reference.  We knew there were two seats in the front and the back was dedicated to storage and sleeping, though some had different setups.  
What we were not expecting was how much room was in the front and how little room there was in the back.  We had plenty of room for sleeping, but if we wanted to sit up, it was better to go to the front seats, which had tons of leg room.  Underneath the bed frame was room for lots of storage, including our carry-on luggage from the flight, so we also rented a folding table and chairs.  This gave us more surfaces to work on when cooking and more places to sit down, since sometimes we had to park facing something not so fun to look at, such as a wall or bushes. That being said, it had us thinking about when exactly we wanted to sleep, because climbing out of bed to the front seat and vice versa was a bit of work.  Check your setups in advance if you can, so you know what to expect, yours may have more room in the back!
It also helps to check in advance and see what it comes with. Ours came with basic cooking equipment, a single gas stovetop, and for an additional cost, a mobile wifi router.  Having a mobile wifi router is a big lifesaver when travelling, especially if you're going to remote places. It not only saves you on using data, it allows you to use many internet-based apps and can protect you from using potentially unsafe wifi!  One last item we brought on was a cooler, as we were going to places that did not have many restaurants and some of our food required staying cool, such as lunch meats for sandwiches.
Before travelling, it is worth checking your route.  Campervans are small and height requirements are not usually an issue, but campgrounds may be limiting.  If yours requires an electric hookup, that may be another fee. You also will want drivers you can trust, as campervans can have big blind spots.  Ours had no side windows after the driver seats, only the window in the very back. This made backing up in busy parking lots tricky at times. Don't be afraid to have your buddy help back you out!
Making It a Home
Even if it's only for a few days, your campervan is going to be your home.  Therefore, here are a few suggestions on how to make it a home to enjoy!
If you are setting up your own campervan, consider what you may need.  Walk yourself through a day mentally and take note of what will be important.  You will want a setup for cooking and eating food, such as travel dishes. For the sleeping area, it brings peace of mind to hang curtains surrounding it so people can't watch you sleeping or changing clothes.  Depending on the time of year, consider getting a heating system that runs when the van is off. Ours came with a battery operated heating system so we did not need to leave the van running all night, which charged while we drove during the day.
While it may be tempting to immediately drive off into the unknown, take a few minutes to set up your campervan.  Placing luggage and other big items like folding furniture where you can easily access it but not have it roll around is important, and will help keep you sane.  Nothing is more frustrating than needing to search for something in the dark that got away from you while you drove around.
Keep It Clean
While traveling, the thrill of adventure can keep you looking forward, but take a moment to check your surroundings for trash. We kept a plastic bag from a grocery store that was designated for garbage, and whenever we stopped at a gas station or for the night we would find a place to toss it out.  It may be tempting to want to just ignore it, but small spaces get dirty quickly. Doing a little each day can do a lot in the long run.
One item I recommend splurging a little on is microfiber towels.  These kinds of towels dry faster and absorb more liquid, which is useful for cleaning the van, your dishes, or using on yourself after a shower or swimming. You don't have much space to dry a towel, so treat yourself to one that doesn't need long to dry in the first place.  We would use one to wipe the windshield of rain or dew, then let it hang off the car door while we prepared for the day. By the time we left, it was dry enough to store! 
Finally, take the time to maintain your campervan. If travelling to areas with less people, consider filling up your campervan when it is at half tank rather than closer to empty.  Also be aware what it is capable of- our campervan, for example, could not go off roading because it was a two wheel drive. This helped us determine when to avoid a certain path that could potentially be dangerous to drive on.
Give It A Name
Also, consider naming your campervan for the fun of it. We lovingly named ours Stevan. Ste-van, get it? Nevermind…
Owning or Renting
Whether you own or you'll be renting a campervan, RV, trailer or any travel vehicles, consider having them cleaned and maintained with us at Onsite Detail! You'll save big on cleaning fees when you return it clean and smelling fresh. We enjoy your travel stories as much as we enjoy a job well done, so take a look at what services we offer and see if any fit your needs. We are happy to take care of the details, just reach out via call or text to (801) 412-9274 or request an appointment online.
by Miranda Hughes, Onsite Detail