UTAH'S DETALING SERVICE
FROM COUPES TO SEMI TRUCKS WE ARE FULLY EQUIPPED TO HANDLE BIG AND SMALL DETAILING JOBS FROM INTERIOR CLEANING TO FULL PAINT CORRECTION.
REQUEST APPOINTMENT
Interior Boat Detailing
Posted August 7, 2019 by Chris Blaisdell, Onsite Detail
Boat detailing is one of those tasks that makes many people wonder… "Why did I buy this boat?" Proper care and detailing your boat is not for the faint of heart. Caring for boats is no small task. They take so much abuse while they are sacrificing themselves for our entertainment and pleasure.
The interior of a boat does take quite the beating. It gets climbed all over, it gets sand in all the cracks and crevices. Its gets scuffs and scratches from loading and unloading water skis, wakeboards, rope, fishing equipment, etc. Food and drinks are spilled and the worst part is that wet life jackets, towels and other things can get left in the storage areas and start to grow mold and mildew. Boat interiors spend  a lot of time exposed to the sun as well.
Keep in mind there are many different types of boats and situations for different steps to be taken in the process of a boat interior detail. Different types of boats are used for different purposes and have different types of interior materials. There can be different types of messes to clean up. For the purposes of this blog we'll discuss the most common type of boats we detail. The average speed boat.
Avoiding Problems with Boat Interiors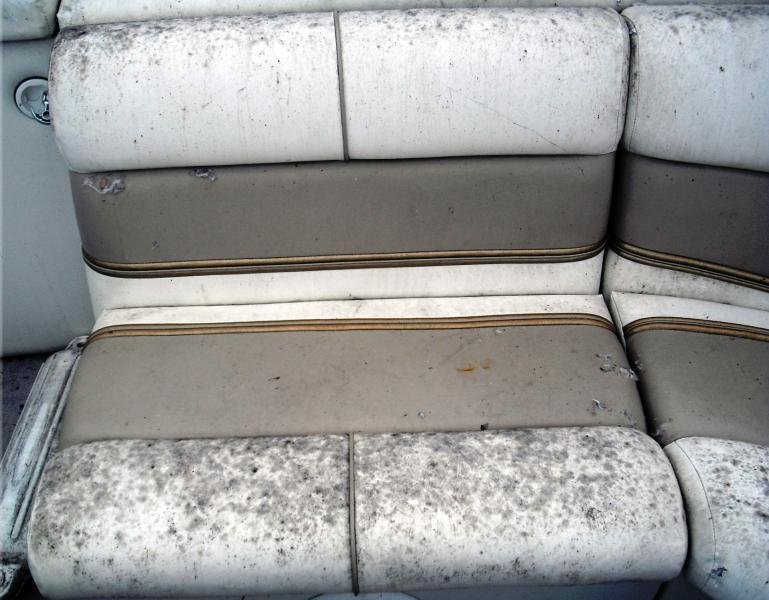 There are a few things that can be done to avoid problems with the interior of your boat. After a day out on the lake or a day out fishing it is super important to clean out the garbage, food and anything wet that is not attached to the boat. Let that wet stuff dry outside the boat and leave any compartments or storage areas open to dry as well. 
One of the biggest and most important things that your boat needs is interior boat detailing. This consists of proper cleaning and protecting of the interior parts and surfaces. If proper prevention steps are taken the regular detailing will be a lot easier and less time consuming.
Interior Boat Detail Prep
Before any actual detailing can take place we'll need to determine the level of detailing that is needed. I'll go through some of the basic steps we take as we detail the boat's interior. We'll assume that the boat is in average condition but we may discuss some other situations as we move through the boat. 
Proceed with the Interior Boat Detail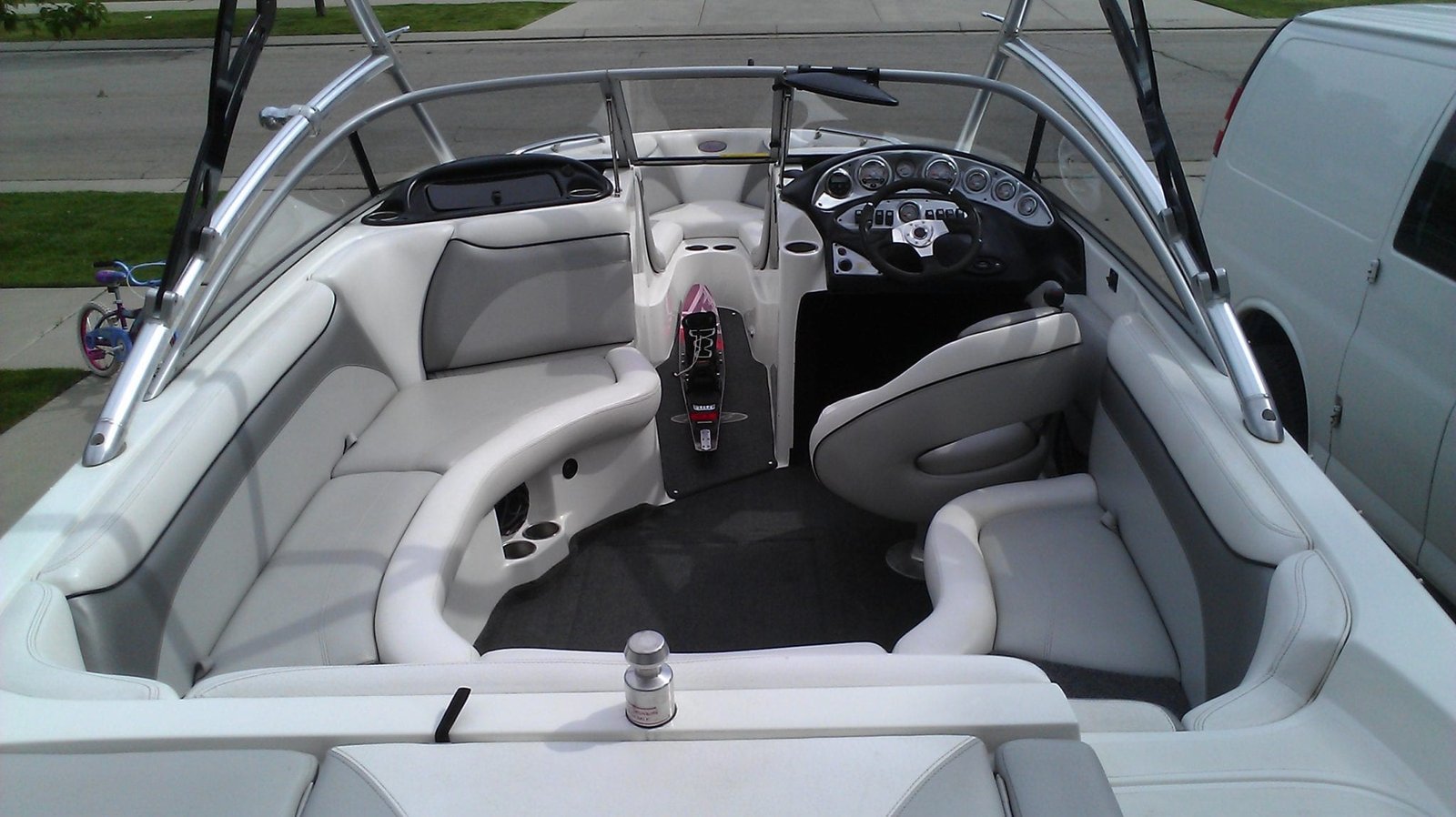 First and foremost we need to clear out the boat. We remove anything that may get in the way of the actual cleaning and detailing. Obvious things such as garbage and equipment go first. But other things such as built in coolers, seat covers, snap on carpets or other boat interior accessories will be removed as well and cleaned separately.
As with vehicle interiors, boat interiors can and will collect dirt, sand and debris. Not to mention food crumbs and other small bits of garbage from wrapping or packaging. I prefer to start with the vacuuming process. Removing all the loose dirt and debris allows for the rest of the surfaces to be deep cleaned and protected. While vacuuming we go into the storage areas, cup holders and all the pockets and drawers. Depending on the severity or the dirtiness we can also bring out the steamer to work in tandem with the vacuum to help loosen up and blow out stuck on dirt and sticky stuff. After the first vacuum is complete we analyze the rest of the interior surfaces. Any extra dirty or soiled areas we can hit with an all purpose cleaner and the steamer. At this point we would address cleaning up any mold or mildew if found.
All the cracks, crevasses and seams are cleaned out thoroughly. The vinyl surfaces are then steamed cleaned and gently scrubbed as needed to get completely clean. Next step is to get the carpets cleaned. Depending on boat carpet type and how dirty it is we can use steam only with carpet scrubbing attachments, steam extraction or hot water extraction. We pretreat stains and soiled areas with a carpet cleaning chemical and then let it dwell before agitating it. After agitating we add a second chemical that works to help lift and remove soil and stains. We then hit the carpet with our method of choice to fully remove the dirt. Keep in mind at this point most boat carpets are pulled out and separate from the boat so they can dry while the rest is finished.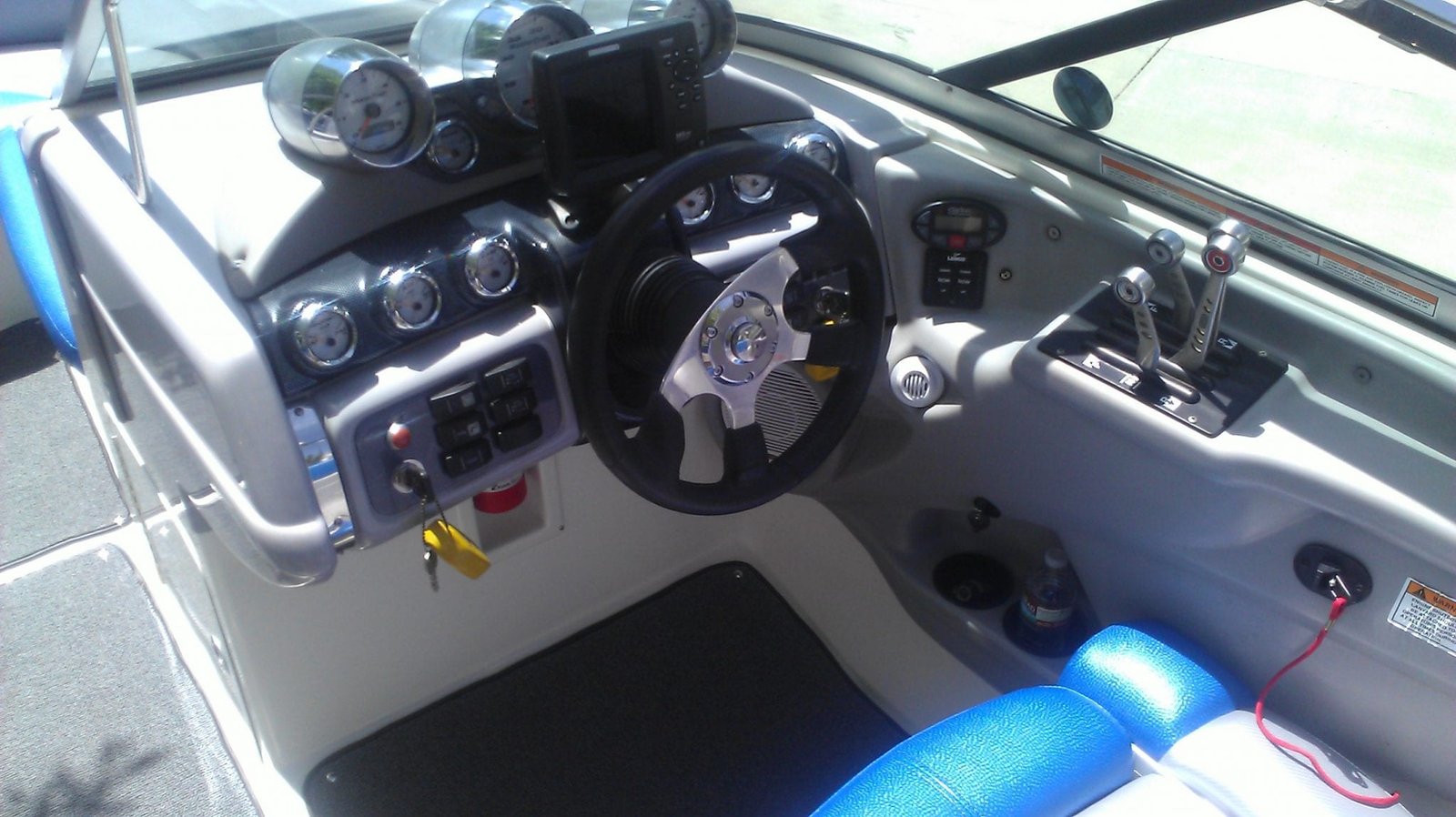 Next we are going to do a full wipe down and cleaning of all interior surfaces. We generally will use an all purpose cleaner of very mild quick detailer to wipe everything down in prep for any potential polishing or protection that is needed. At this point you can also clean the windows and make sure there are no hard water spots that need to be removed.
Now it's time to dress and condition the interior boat plastics and vinyls. This is especially important for the vinyl boat seats as they can easily take the brunt of the beating from use and the hot sun. Without proper cleaning and conditioning they can dry out and crack. The conditioner will help protect and prevent these damages.
This is also a good time to protect the gel coat surfaces that extend on top from the exterior of the boat. If the exterior of the boat has yet to be touched it is probably a good idea to wait until it is done to polish and protect it all at once.
Double Check Everything
Last step is just to double check everything and make sure there is no touch up needed.
Now that you know a little bit more about what we can do for your boat's interior and what we'd recommend to help you keep your boat interior detailed and protected feel free to contact us to have us put your boat detail on the schedule. Call, text or email us. (801) 412-9274 clean@onsite.sixthmedia.com
by Chris Blaisdell, CD-SV, Onsite Detail
Chris Blaisdell is the owner of Onsite Detail and has been detailing  for 12 + years.
He is a Certified Detailer-Skills Validated detailer through the