UTAH'S DETALING SERVICE
FROM COUPES TO SEMI TRUCKS WE ARE FULLY EQUIPPED TO HANDLE BIG AND SMALL DETAILING JOBS FROM INTERIOR CLEANING TO FULL PAINT CORRECTION.
REQUEST APPOINTMENT
Detail My Mommy Vehicle? Is it Worth it?
Posted December 2, 2019 by Chris Blaisdell, Onsite Detail
Is i t worth it to detail my mommy vehicle?
Detail my mommy vehicle? Is it worth it? Back when I was detailing full time I would sometimes hear moms say things like, "I don't really know if it's worth it to get my car detailed, it's going to be dirty again by next week", or "I'll probably need to have you come back very soon". These might be thoughts you may or may not have had in thinking about getting your vehicle detailed. If we had this mindset with our homes, offices and other places we spend a lot of time, those places would never get cleaned and be pretty nasty and honestly unhygienic. There are many reasons to get your car detailed. 
For those with kids, a messy roommate, spouse or pet, you know that one hour of effort in cleaning can be easily reversed by a toddler in about 2.4 seconds. I totally get it. It's a daily uphill climb to keep things clean and organized… but you know what? You still try to keep up with cleaning or a least tidying up. So I hope you can get a sense of the importance of having the same mentality with your vehicle. Especially if it's your everyday vehicle, used for commuting, hauling kids and pets, bringing home loads of groceries, etc.
Detailing a dirty messy vehicle like that may sound about as annoying as trying to nail jello to a tree and keeping it clean may sound about as grueling as picking up leaves with a toothpick, but we're here to help. We often get the minivan or SUV that is overdue for some love and help make it look, feel and smell like it was not recently the scene of a toddler melt down or soccer team victory party. Many of these vehicles that are used for your everyday errands may include vans and SUVs but that doesn't exclude sedans and trucks that may be used as well.
It Is Worth it
Today I'm going to go over a few reasons why it's not only a good idea but totally worth it to keep up with a regular deep cleaning of your everyday driver – even when it might be getting dirty all over again in the very near future. 
If you really think about it, the fact that your vehicle is going to be dirty again soon should be good reason why and a good idea to keep up with regular cleanings. If the "dirty messy monster" is going to be visiting again soon, without regular cleaning or detailing each visit will leave your car more and more dirty and gross. Who knows what could be going on and growing at the bottom of this mess. Especially with kids and if meals or snacks are going to be a part of your travels.
The Cheeseburger Story
I had an experience when I was detailing that involved finding a hidden treasure in the midst of an apparent dumpster explosion. As I was picking up all the trash I got to the carpet and discovered a moldy McDonalds cheeseburger. After dry-heaving my way through cleaning it up, I came to the conclusion that I was pretty sure it wasn't biodegradable at that point. Although it was sprouting a whole new world under the cover of the cardboard and paper bag paradise.
You'd be surprised how big of a difference just taking the trash out of your car can make. Most of the time it's the easiest part of the detail and can also make the biggest visual difference. Trust me, you don't want to find a moldy cheeseburger (or moldy anything for that matter) in your car one day.
Don't Be Embarrassed
Another reason that it is a good idea to keep the family taxi cleaned is because you never really know when someone else will need a ride. Going back to having a messy house, you know how horrifying it can be to let guests into your home when it looks like a bomb went off. The same thought process could be applied with having a dirty vehicle. Everyone has either been on the giving or receiving end of a ride and has either seen or had to throw bottles and trash in the back seat to open up room for a passenger. One of the easiest ways to keep your vehicle looking good is to at least keep the trash cleaned up. Having an Interior Detail done at least twice a year is highly recommended as well. It is much more motivating to keep a car clean when you put a little bit of effort into keeping and maintaining the clean. Which brings me to my next reason for keeping a clean vehicle.
Be Confident
Along with being motivating to keep a clean vehicle clean. It will also help with your confidence. It can be surprisingly empowering knowing that you have a clean car. I know that keeping your everyday vehicle is a lot easier said than done but I promise that it's worth getting done. And if you don't think you have the time to get it done. In addition to our in-shop detailing services we offer mobile detailing services as well. A good chunk of the business that we do are people's everyday vehicles. People that don't have time to drop cars off at our detail shop and we get that. Life doesn't stop and we don't expect you to put everything on hold so you can get your vehicle detailed. The mobile aspect of our company has brought us a lot of success and has allowed us to get to people that otherwise wouldn't have been able to get their vehicle detailed.
Maintenance Detailing
Frequent cleanings and details will also help protect the value of the vehicle. We offer yearly packages to help with the headache of keeping vehicles cleaned and protected. If/when the day comes to sell your vehicle, you will want to show a potential buyer that you have taken care of your vehicle. If someone can see that you have taken good care of your vehicle on the surface, they will automatically know or assume the vehicle's overall condition is great as well. They will be able to determine that you have been taking care of things below the surface. If they can see, touch and smell that, they will be more confident in purchasing a vehicle that has been well taken care of.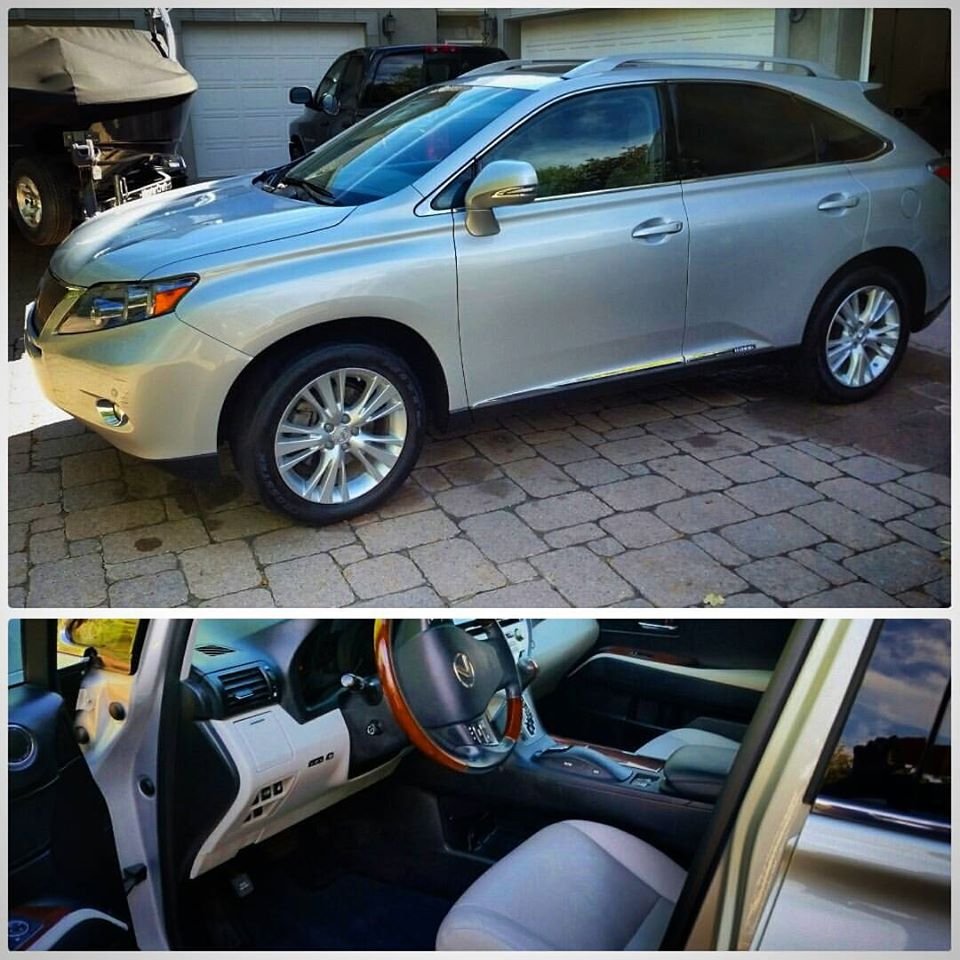 I hope I helped you learn something today or at least shed some light on something that may sound like a headache. For those of you who may still not be sure if you should detail your mommy vehicle on a regular basis let me just share what a few of our customers have said;
"I'm so impressed. I am a mother that works full time and has two large dogs. My car was embarrassingly bad. I splurged on a full detail and couldn't be happier. I had no idea my car could look new again. Thanks!" – Jennifer, American Fork, Utah
"These guys were actually recommended to me from a coworker. It was my first time getting my car detailed. To say i'm satisfied is an understatement! I have two Australian Shepard's who are a mess. My car was in desperate need. He did an AMAZING job and was so kind. He spent a good amount of time on my car, and it looks brand new! Very cheap considering all he did. Thank you so much! Will use these guys in the future, and I highly recommend." – Michele, Sandy, Utah
"I am trying to sell our van and I had Onsite Detail come out and perform a interior detail and was amazed at the job they did! Our van looks brand new inside! They were timely and professional and I am definitely using them again." – Melissa, South Jordan, Utah
"I've been a monthly customer for ten years. The price, convenience, and impeccable quality can't be beat!" – Erica, Orem, Utah
As I mentioned before, we are here to take away the headaches and the effort that it can take for a consumer to get their vehicle detailed. WE WILL COME TO YOU! You don't need to leave your house. You don't need to find another vehicle. You don't need to make ride arrangements for your kids.
Let us know how we can help you and what you need done. We would love to be able to help make your life a little easier if we can. We look forward to hearing from you! Safe Travels!             
by Andy Stallings, CD, Operations Manager, Onsite Detail