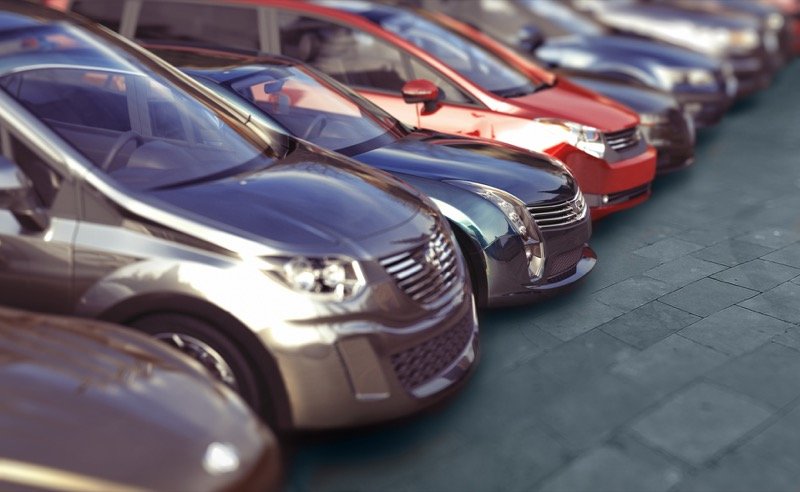 Some Dealer Detailing Services We Offer

New Car Delivery Prep
Removal of transportation plastic
Hand Wash Exterior
Cleaning of wheel wells, tires and rims
Remove bugs and road grime
Dress tires
Wipe down door jams
Vacuum
Place floor mats
Wipe down interior
Clean windows

Used Car/Trade-In Detailing
Engine detail and underside of hood
Hand Wash Exterior
Cleaning of wheel wells, tires and rims
Remove bugs and road grime
Scrub wheel wells, tires and rims
Scrub and Rinse
Clay Bar Treatment
Paint enhancement (light polish and wax)
Steam clean and wipe down all surfaces of interior – center console, dash, vents, instrument cluster, doors, pillars, pockets etc.
Pretreat, scrub and steam clean/shampoo all fabrics as needed- seats, carpets, mats and trunk area
Hand clean all leather as needed
Condition all interior and exterior plastics and leather
Dress tires
Clean and polish windows

Recon extra charges if services desired/needed;
Paint Correction
Odor Removal
Paintless Dent Removal*
Paint Touch-Up*
Leather or Vinyl Repair*
Carpet/Fabric Dying*
Rock Chip Repair*
Window Replacement*
Sold Vehicle Prep
Hand wash and dry
Remove all stickers and adhesive
Clean windows
Vacuum
Dress tires

Service Department Detailing
We work with every service department to build a full service detailing menu and prices. We build the menu based off the needs and wants of each dealership, and we also do the research for the area to make sure the prices and services offered are competitive.

Lot Washing
To maintain the appearance of all vehicles, even the ones sitting in the lot, we offer our lot wash program. Included in this program is the washing of all cars to keep them looking good for potential buyers.
Protective Exterior/Interior Warranties and Maintenance Programs
For certain select dealers we can offer our certified and authorized installation services for different interior and exterior protective products and warranties. Please contact us if you are interested or if you think your dealership would be a good fit.
*depending on location of dealership some of these services may not be available
Dealership Services Done Right & Reliably
Onsite Detail's Dealer Division provides your dealership, large or small, with year round trained, skilled technicians who specialize in dealer detailing, recon and washing services. We offer dealerships an effective affordable detailing solution that eliminates the challenges of monitoring and maintaining a detailing and reconditioning department.
WE DON'T JUST OFFER DEALERSHIP DETAILING SERVICES. WE OFFER DEALERSHIPS SOLUTIONS.
No matter what type of dealership you are running we know that saving money and getting top dollar out of every vehicle sold is important. We have various dealership detailing services options to help add value to each vehicle and ultimately increase sale price. We also know that when delivering new or used vehicles to your customers its is incredibly important that they are happy and impressed with how the vehicle looks, feels and smells. This not only leads to happy customers but more referrals and repeat business.
Showing shiny and clean vehicles as well as having a clean lot of cars gives customers a much better impression of your business and that is exactly what we do. We help raise and enhance a dealerships image and repurtaion for the quality of cars on the lot through our dealership detailing services and solutions.
Our goal to help remove the headache of managing a detail department and prepping vehicles for sale. We aim to make it easier for sales people to get vehicles sold and on to the next sale. We understand that moving inventory by getting it sold is critical and that is where our processes and procedures far exceed other options.
No dealership is too large or small, we do it all. We know that coordinating detailing and washing for a dealership can be difficult, time-consuming, and expensive. Let us take some of that stress off your shoulders. We got you!
Prices for dealership detailing services (and lot washing) can vary greatly depending on quantity, frequency and service(s) provided.
Call or e-mail for a free quote on raising the perception of your dealership by utilizing our dealership detailing services and getting your vehicles looking their best to get them sold as quickly as possible.
Free Estimates and Consultations
We pride ourselves in the fact that we make sure every Dealer Partner is receiving the exact service they are looking for.  We provide free online, over the phone, or face to face estimates and consultations to make sure you receive the 5 star service from your first contact to the final details.  Submit your information and a manager will reach out to you promptly.
With Onsite Detail Your Dealership Receives…
Reduced Costs
Reduce Labor Costs
Reduce Cost of Hiring and Training
Reduce Insurance and Workers Comp Costs
Eliminate Supply, Equipment and Chemical Costs 
No More Management Issues
Remove Scheduling Headaches
Professionally Developed Systems and Procedures
Improved Image Raised Reputation
Quality Inspections
Uniformed Detailers and Managers
Trained and Certified Professional Detailers
Professional Equipment and Chemicals
Reliable Service
Year Round Service 
Staff to Handle Your Workflow 
Advanced Equipment and Technology
Products/Processes to Handle Mold/Mildew and Heavy Odors, and more.

We accept cash, check and cards as form of payment. Prepayment or an Appointment Deposit is required to schedule a service unless otherwise stated. You may pre-pay for service or buy online to purchase a gift certificate.