3 TO 7 YEAR CERAMIC COATINGS
When compared to a traditional car wax or paint sealant, a ceramic coating forms a much harder, thicker layer of protection, enabling it to last considerably longer.
LICENSED INSURED TRAINED CERTIFIED
Level Two Ceramic Coatings (3 to 7 years)
Inspiration Classic Ceramic Coating
$1199 to $1499
Unlike traditional wax or sealant products, this Ceramic Coating provides an exceptional layer of durable, long-lasting protection. Inspiration Classic Ceramic Coating cures to form a solid molecular barrier impervious to chemicals, corrosion, UV exposure and high temperatures. It will not wash off your vehicle. When applied properly, it forms an impenetrable barrier resistant to heat up to 1800˚C, and 100% resistant to chemicals and oxidation.
QT Quartz Professional Ceramic Coating
$1990 to $2590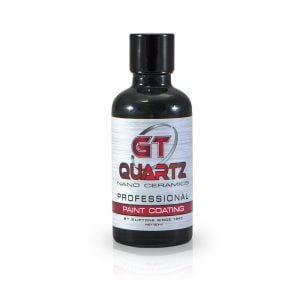 An advanced Nano Ceramic Coating for paint that provides seven years of protection. The hardness proves to be extremely durable, while providing a high gloss finish. GT Quartz Professional can only be applied by a Certified Gliptone Authorized Application Center, ensuring that you are receiving a premium product application.
Ceramic Coating Request Info