The CERAMIC COATING SERVICE:

"Inspiration Exterior Ceramic Coating is formulated for use by professionals and proper procedures must be followed for effective application and results. We do not recommend product use or application by untrained individuals. In order to ensure a proper application, all of our Authorized Installers go through a rigorous certification process. Installers are fully trained in application, sale, and maintenance of Inspiration in order to guarantee complete customer satisfaction. Once certified, we fully back our shop's work and craftsmanship."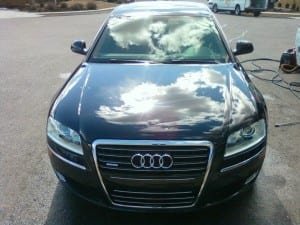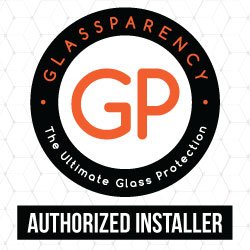 WHAT IS A CERAMIC CAR COATING?
The creation of ceramic coatings has changed the way people protect their vehicle's exterior surfaces. When compared to a traditional car wax or paint sealant, a ceramic coating forms a much harder, thicker layer of protection, enabling it to last considerably longer. Ceramic coatings form a strong and durable layer of protection on many of your vehicles exterior surfaces. Not only does a ceramic coating provide exceptional protection but the depth and gloss that can be achieved are truly astounding. When kept clean and with proper maintenance your vehicle will have a deep glossy look for years!
INSPIRATION CERAMIC COATING…
– adds durable 2 to 3 year clear protection
– is resistant to chemical and UV damage
– creates a hydrophobic barrier
– is resistant to corrosion and oxidation
– is resistant to extreme heat
– helps surfaces stay clean longer
– cleans easier
– helps maintain a higher gloss level
The CERAMIC COATING SERVICE includes:
PAINT DECONTAMINATION
Paint decontamination of a car's paint is an often overlooked detailing step, yet very necessary to achieve a flawless finish. Paint contamination consists of any airborne chemical compounds, metal/iron particles, adhesives, industrial fallout, rail dust, acid rain, bird droppings, road tar, grime, tree sap, bugs, water spots, brake dust, road salt, oil, paint over spray, etc. that is either on or embedded in the paint surface. Keep in mind that even new cars are subject to paint contamination.
We start with our Hand Wash (Acid Wash if necessary) and Clay Bar Treatment to remove all dirt and contamination on or within the paint. This process will insure paint is ready for proper paint correction.
PAINT CORRECTION
Paint is corrected as needed using professional grade products and tools. Paint correction refers to the process of removing the imperfections in your vehicle's painted surfaces and restoring it. These imperfections include, swirl marks, scratches, water spots, bird dropping etching, holograming, and more. The only true way to remove scratches in your vehicle's paint is with the process of paint correction. Time and cost to correct the paint varies depending on the condition that its in.
CERAMIC COATING APPLICATION
After the paint is fully cleaned and corrected as much as possible, 2 layers of the Inspiration Ceramic Coating are applied and it adds an exceptional layer of durability and protection to the paint and clear coat. The ceramic car coating protects the paint from chemicals, corrosion, UV exposure and high temperatures. It also helps the vehicle stay cleaner longer and beads water very well to avoid hard water spotting. Not only does it protect but it also helps give the vehicle's paint longer lasting amazing depth and gloss.
Once the paint has been ceramic coated, it does require proper maintenance to keep your car looking great and avoid scratching or damaging the coating. We recommend using a ceramic coating topper sealant that is made for the coating to receive the maximum benefits of the coating. We also highly recommend come by our shop for "check-ups" at least every 3 to 4 months so that our certified installers can help you maintain the coating properly and make sure proper washing techniques are being used.
STARTING AT:
$799 SMALL
$899 MEDIUM
$999 LARGE
$1299 XL
Final price may vary depending on how much prep work needs to be done to the paint before the actual ceramic coating installation.
INSPIRATION Exterior Ceramic Coating provides an exceptional layer of durable long lasting protection unlike traditional wax products. INSPIRATION Coating cures to form a solid molecular barrier impervious to chemicals, corrosion, UV exposure and high temperatures. INSPIRATION creates an impenetrable hydrophobic layer of protection.
INSPIRATION Exterior Ceramic Coating is formulated for use by professionals and proper procedures must be followed for effective application and results.
Inspiration Ceramic Coating can be installed on;
Automotive Paint
Automotive Wheels/Rims
Marine Gel Coat
RV Paint and Gel Coat
Vehicle Vinyl Wraps
Commercial Vehicles
We accept cash, check and cards as form of payment.
Prepayment or an Appointment Deposit is required to schedule a service unless otherwise stated. You may pre-pay for service or buy online to purchase a gift certificate.