VEHICLE SIZES
We services all kinds of vehicles; coupes, sedans, SUVs, vans, trucks and more!
LICENSED INSURED TRAINED CERTIFIED
REQUEST APPOINTMENT
SMALL
Coupes, Sedans, Small 2 seat trucks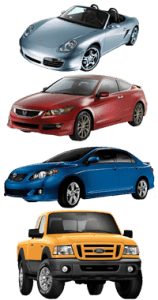 MEDIUM
Mid-sized cars, small 4 seat trucks and crossover SUVs
LARGE
Mini-vans, full-size trucks and SUVs
EXTRA LARGE
Anything with more than 3 rows of seating
*Some trucks may have a different interior size based on cab size.
*All SUVs with 3 rows of seating automatically fall in the Large category.