The TAR & TREE SAP REMOVAL includes: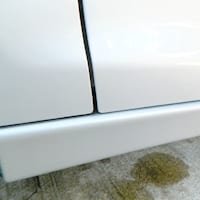 TAR & TREE SAP REMOVAL
Tar and tree sap can ruin a vehicles finish. Our removal process ensures that your vehicle's paint and other surfaces are not damaged while removing these contaminants. The longer tar and tree sap sit on your vehicle the harder they are to remove and the more damage they can cause. Call us today to your vehicle cleaned and protected.
*No minimum number of hours are required.
*Hourly service, price may be capped.
Please contact us with any questions.
$75 (PER MAN HOUR)

We accept cash, check and cards as form of payment. Prepayment or an Appointment Deposit is required to schedule a service unless otherwise stated. You may pre-pay for service or buy online to purchase a gift certificate.