What our clients say about us
Had them detail two of my vehicles now. One when I was selling it (they made my 189,000 miles car look almost new again). They've also been great with helping me keep my current cars in top condition as well. I would highly recommend them to my friends and family.
Onsite Detail is the best… Hands down! I've have others do work for me in the past. No one compares to their level of professionalism or attention to detail. So glad to have them on speed dial!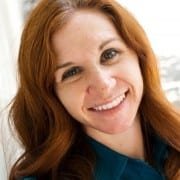 I have had Onsite Detail clean my carpets in two vehicles. Both times I was completely happy with their attention to detail. I had recently spilled spaghetti sauce on one of my mats and it spread to all of the others when I tried cleaning them myself. I was worried I would have to look at that awful color the rest of my car's life. They were able to get all of the mats looking so much better. You can barely see it now. I would recommend these guys to everyone. Thanks so much.
Most convenient way to get your car washed and detailed. They come to your home or your office. They take care of my BMW 750li that I am pretty picky about. They can make my wife's Escalade, after being trashed on a road trip with kids, look so nice again. They can get my work truck shiny and clean after its been used and abused. Give these guys a call (or text them!, which is also so conveinent) and you won't be disappointed.
I found this company through Facebook and they had great reviews around the web so I thought i'd give them a shot. And well, to say the least, these guys far exceeded any other detailing experience I've had. For their basic wash they did what some guys call an exterior detail. They hand cleaned every last inch on my cars. They do real detailing. Not just a car wash detail.

Onsite Detail did a fantastic job with both my husbands and my vehicles. They were more than willing to go to both of our work locations at no extra cost and were extremely nice. We both did the full package interior detail, engine, hand wash and wax and my car never looked better! Nothing like a full deep clean after a long winter.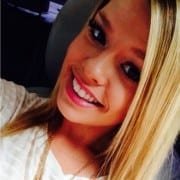 My car is relatively new but I had really messed up the interior by doing my makeup in the car – getting powder all over everything. I also have spilled coffee on almost all of the seats. They sent a rep to my work, and he finished the job while I was inside! They did an excellent job at polishing my dashboard and cleaned every surface I could think of. It's like brand new again! Love it!
So i just got my car detailed the other day because were trying to sell it. I was amazed by the detail they put into cleaning my car. It honestly looks brand new, better than when I bought it used. If you ever need to sell a car, they for sure are the ones to call. They come to you!! Good prices, super nice, friendly people, and convenient. They came to my work and did a 2 hour job on my tiny yaris. When i thought it would maybe take 30 min. They do a heck of a job. I highly recommend Onsite Detail.
I have been using these guys for a few years now and they always, always do an awesome job! My cars and truck look as good as when I bought them. This company deserves more than 5 stars. They will keep your cars in great condition if you use them regularly. They are the best auto detailer I have ever used.
Onsite Detail came and cleaned up my F350 this week and did an awesome job. It had been dirty from kids, pets and working. They made the interior look great and my paint shine like new! I was impressed with the professionalism and the high quality of service. I would recommend them to anyone who wants a great detail for a great price!

I love getting all of our cars detailed by them! They do a great job! We've used them for over 4 years and they've always been trustworthy. They'll go to your work, to your home, or anywhere that you need them to.
Great Service! Onsite Detail came out a few days ago and did an awesome job with my Mercedes. I have used other mobile detailers in the area but Onsite Detail was by far the best. They were very professional and they had great customer service.
I was very impressed that they showed up on time for the appointment. Also I was very satisfied with the job they did on the interior of my very messy car. It was worth every dime. I am glad it wasn't me who had to clean up that mess. Thanks Onsite!
Excellent service. Company was right on time. They were able to remove a nasty stain on my back seat that my daughter left that I had been trying to get rid of for about a year. A+++
I do landscaping for a living and I thought my car was too dirty to ever look nice. Now it looks like it's new again. Great service, great results, I couldn't be happier!
I just want to say that Onsite Detail did a spectacular job on my cars. Its been a very long time since someone has cleaned them that well. In fact, I don't think they have ever been so clean. Everything from the headliner to the carpet to the paint looks great! They got into and cleaned every little nook and cranny inside and out! Its like I just upgraded my cars to the newest models. I will recommend them to everyone!
Onsite Detail is outstanding! They were patient and flexible with me as I slowly scheduled an appointment. The specialists who came to my home were very professional, and were sure to contact me as soon as they realized they would be a few minutes late, this made me feel as though they valued my time and respected me as a customer. The specialists were prompt and thorough and even managed to get coffee spills off nearly every surface of my car interior AND got every dog nose smudge off my windows! I am very impressed and will be hiring and recommending them in the future.
I have used Onsite for almost a year now for my vehicle and also recommended them to friends and family who have used them. They have always done a fantastic job and I've never had any issues! Love Onsite Detail and would recommend them to anyone!
I wanted to get this detailing done on my husband's truck as a surprise for him. He is very picky about work that is done on his truck, so I was a little nervous at first. I was very relieved to see that the end result was fantastic. They did a great job and his truck looked brand new again. My husband was very happy when he saw it and didn't have one complaint.
These guys are amazing and did a great job cleaning my car!
I am trying to sell our van and I had Onsite Detail come out and perform a interior detail and was amazed at the job they did! Our van looks brand new inside! They were timely and professional and I am definitely using them again.
Onsite Detail did a great job detailing my car. They brought it back to life. I was going to sell it but now I'm having second thoughts because they made it look so good again.
These guys are great! I've had them detailing my vehicles and boat for years and they keep them in tip top shape. They are friendly and honest. I won't have anyone else detailing my vehicles anymore.
They did a sweet job on my BMW they even shampooed the seats to get stains out and my rims look sweet! I will choose them again.
I was so sick of guys at the car wash and how they washed my cars so carelessly and how they always missed stuff on the inside. I thought I'd give Onsite Detail a try as they had been recommended by a few different friends of mine. Boy was I pleased! I was really impressed with their service and attention to detail. No longer will I waste my time and money at car washes. I'll just call up Onsite Detail and they'll come and wash my cars at my house. Please treat your cars right and call these guys up. They are AWESOME!
Gave my daughter a detailing for her Subaru Outback for her birthday. Set up an appointment with another detailing service who never showed up (they never put me on their calendar). Called Onsite and they actually were able to do the detailing the same day. Both my daughter and I were simply amazed at how fantastic the car looks! With a toddler and multiple dogs to cart around, the car was flat-out filthy and hairy. It looks fantastic! Worth every penny they charged. I'd use them again in a heartbeat.
I have always had an incredible experience with Onsite Detail! They have detailed my wife's car, and several of my friends cars, their work and customer service is extremely impressive.
Onsite Detail responded quickly to my inquiry for an appointment. George detailed my car and sent me a note 30 minutes before his exact arrival, well within the 1-hour window we'd discussed. He was professional, pleasant and thorough. Loved the results! They made it so easy. Highly recommend.